Details

Category: Interviews
Created: Wednesday, 04 December 2013 22:14
Published: Wednesday, 04 December 2013 22:14
Written by Lupe R Haas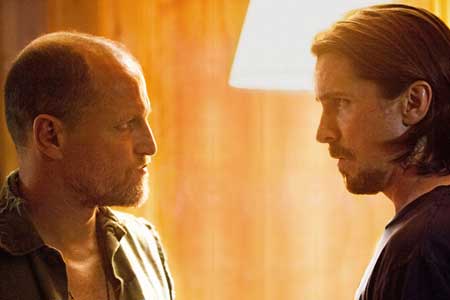 Christian Bale is not only getting rave critic reviews for his performance in OUT OF THE FURNACE, but his co-stars are also boasting about Bale's talents. Bale, however, disagrees with his co-star Woody Harrelson whose labeling him the "greatest actor who ever lived."

While promoting OUT OF THE FURNACE, the drama's stars, Christian Bale, Woody Harrelson, Casey Affleck, Zoe Saldana and director Scott Cooper, discuss the chemistry they all felt as actors on the set. Usually in a film, one or two actors standout but in this dark drama, all the actors shine as regular folk in this desperate town, but its Christian Bale who once again gives a unique performance that makes you forget he's Batman or any other character he's played on screen.

OUT OF THE FURNACE director Scott Cooper may be responsible for some of that great acting. After all, the Crazy Heart director also gave us another look at small town America with a realistic portrayal starring Jeff Bridges who went on to win an Oscar for Best Actor.

Shooting OUT OF THE FURNACE in a real setting is what his actors credit their performance to. "You need the right environment," says Bale who shot in the very town that the film is set in, a former steel-industry hub in Braddock, Pennsylvania that's now a struggling community.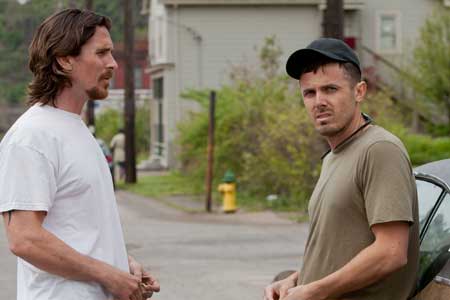 Aside from the real locations providing the background for their characters, the actors say that good performances are born from trusting their fellow actors and they knew they were in good hands with Christian Bale. Casey Affleck who plays Bale's on screen brother in the movie describes Bale as an "anchor of reality."

 
"He just makes everybody better around him and serves as an anchor of reality. If someone is in a scene with you, and they are listening to what they say and they're looking at you in that way, than you're having a real conversation. The whole thing feels real in someway. "

Woody Harrelson says having confidence in your acting partner is a must for him.
"Christian, one of the greatest actors who ever lived….there's a level of confidence in the actor. You're working with that, that helps a lot. It makes all the difference. "

Not one to pat himself on the back, Bale genuinely disagreed with Harrelson's statement.
"I respect Woody greatly, but he's desperately wrong with what he just said, with the utmost respect."
In turn, Bale also praised his fellow actors, calling Casey Affleck, a "f***ing good actor" and "wonderful" to work with. He adds that the whole experience of shooting OUT OF THE FURNACE was "organic."

OUT OF THE FURNACE is in movie theaters December 6, 2013.