Details

Category: Interviews
Created: Thursday, 13 March 2014 00:12
Published: Sunday, 29 November -0001 16:00
Written by Lupe R Haas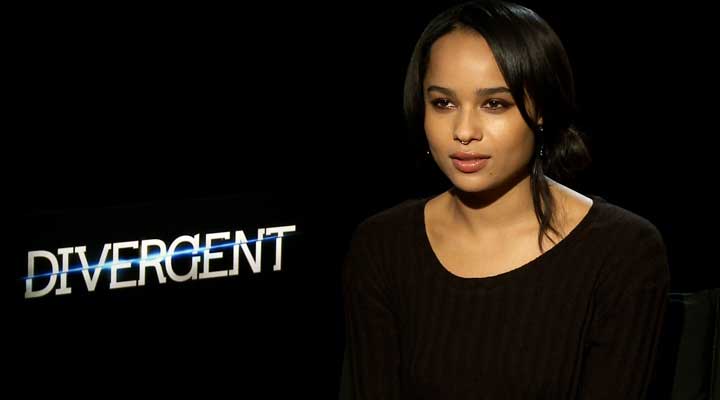 Zoe Kravitz can't fit into one faction like her character in the new movie DIVERGENT. The multi-talented actress sits down with CineMovie to talk about DIVERGENT, the Mad Max reboot and her side project as a musician.
Zoe Kravitz obviously has music and acting in her DNA thanks to her famous parents (Lenny Kravitz and Lisa Bonet), but the 25 year-old is making a name for herself in Hollywood with significant roles. It can't get any better for a young actress when your cast as a super hero mutant in the box office hit X-Men: First Class (2011). This year, she's starring alongside Kate Winslet and Shailene Woodley in DIVERGENT based on the popular young adult novels. In 2015, Kravitz will be seen in another franchise reboot with Mad Max: Fury Road with her X-men co-star Nicholas Hoult, Tom Hardy (The Dark Knight Rises) and Charlize Theron.
Watch what the actress had to say about starring in two potential blockbusters and the discussion she and her father Lenny Kravitz had about starring in similar projects.
DIVERGENT opens March 21st.