Details

Category: Latino News
Published: Saturday, 26 April 2014 15:55
Written by Lupe R Haas
Hailing from Madrid Spain, the young Spanish composer has worked on the score for Fast & Furious 6, The Raven starring John Cusack, The Cold Light of Day with Bruce Willis and Henry Cavill and countless others. The Spanish composer became the youngest Berklee College of Music alumni to compose and record a movie score with a full orchestra.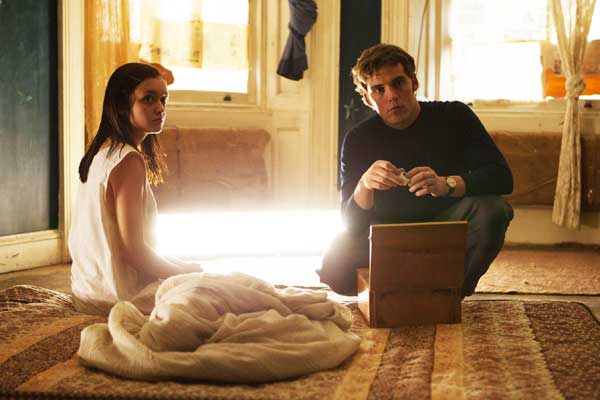 The thirty-year old was brought in early during pre-production to work with director/writer John Pogue (U.S. Marshals, Ghost Ship, The Skulls) on THE QUIET ONES starring Olivia Cooke, Sam Claflin (The Hunger Games: Catching Fire) and Jared Harris (Mad Men). THE QUIET ONES centers on a university professor (Harris) and his students experimenting on a disturbed woman with a terrifying secret. When he first met THE QUIET ONES director, Pogue told him he was not looking for a typical classic horror score.
"For John, he wanted to go further and create atmospheres using weird instruments for sounds."
Vidal took the electronic route for THE QUIET ONES. He first read the script and sent Pogue musical ideas before they started shooting. Once the film was shot and edited together, they sat together again and started to refine the sound for the different scenes. He refers to John Pogue as "amazing" and "talented," and loved the freedom Pogue afforded him on the soundtrack.
When it comes to horror film soundtracks, Vidal says his favorite is the score for John Cusack's 1408 by Gabriel Yared. Vidal says the score is not just about creating the music, but where to place it creating tension, and Yared did that cleverly.
THE QUIET ONES composer has a busy summer ahead of him, but he hopes to one day work with the directors like Lars Von Trier and Alejandro Gonzales Iñarritu.
THE QUIET ONES is now playing in movie theaters.
THE QUIET ONES Movie Review In A Nutshell
THE QUIET ONES' Sam Claflin and Olivia Cooke Interview
THE QUIET ONES Movie Poster & Featurette