Details

Category: Movie News
Created: Monday, 18 July 2016 12:30
Published: Monday, 18 July 2016 12:30
Written by Lupe R Haas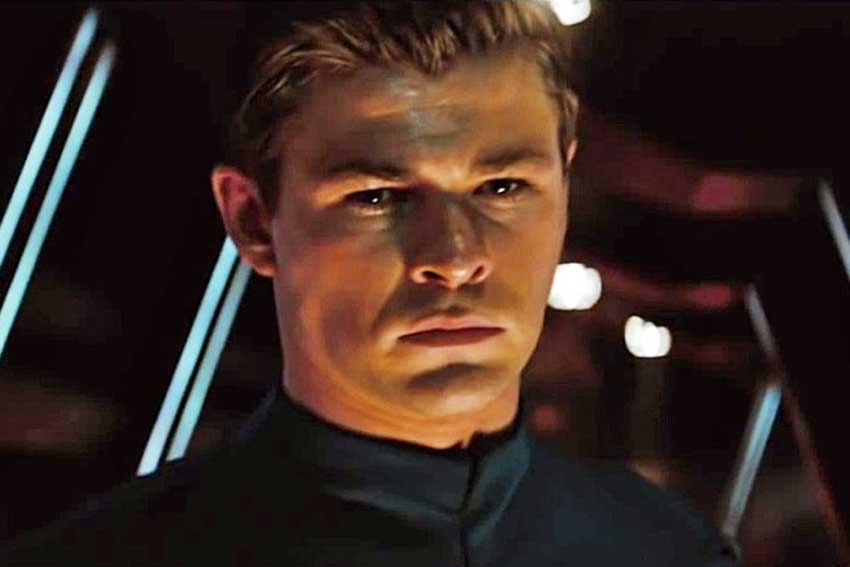 J.J. Abrams hinted at a fourth film in the STAR TREK series at the press conference for STAR TREK: BEYOND, but today Paramount Pictures, Skydance and Bad Robot confirmed there will be a fourth film, and Chris Hemsworth will return as Captain James T. Kirk's father (Chris Pine). So how will a dead character return in the next STAR TREK installment?
The crew of the U.S.S. Enterprise will return to the big screen for another voyage.T he remaining cast is expected to return, but there is no word if Justin Lin will direct the next installment. STAR TREK BEYOND has so far received positive feedback from critics so there's a chance he'll take the helm once again if he's interested.
In the next installment of the epic space adventure, Chris Pine's Captain Kirk will cross paths with a man he never had a chance to meet, but whose legacy has haunted him since the day he was born: his father. Chris Hemsworth, who appeared in 2009's "STAR TREK," will return to the space saga as George Kirk to star alongside Pine. But how?
The first STAR TREK movie opened up the possibility of time travel with young Spock (Zachary Quinto) meeting the older version of himself. In STAR TREK BEYOND, they also play with the possibilities of parallel universes so it will be interesting to see how Chris Hemsworth's return as George Kirk.
The series' third film, "STAR TREK BEYOND," is directed by Justin Lin ("FAST & FURIOUS" franchise) and opens in theaters on July 22, 2016.
Hemsworth is currently starring in "GHOSTBUSTERS" alongside Melissa McCarthy, Kristin Wiig and Kate McKinnon, and filming "THOR: RAGNAROK" and "AVENGERS: INFINITY WAR - Part 1" back to back in Australia.
Photos: 'Star Trek Beyond' Premieres In London with Stars
Video for Rihanna's New Single for 'Star Trek Beyond' is First Music Video Shot Entirely With IMAX® Cameras
New 'Star Trek Beyond' Character Posters Released: Uhura, Scotty, Kirk and Sulu
Spock, Chekov, Bones and Jaylah Get New 'Star Trek Beyond' Character Movie Posters