Details

Category: New Series and Movie Reviews
Created: Wednesday, 20 November 2019 12:05
Published: Wednesday, 20 November 2019 12:05
Written by Lupe R Haas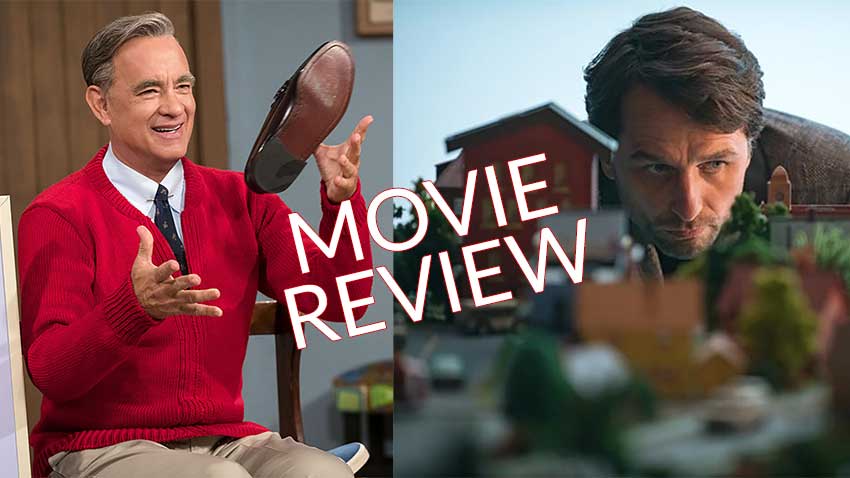 Tom Hanks is Mr. Rogers in A BEAUTIFUL DAY IN THE NEIGHBORHOOD but he's not the focus of the story. However, you'll leave the movie theater loving Mr. Rogers more after he helps another person overcome their anger. A Mr. Rogers bio pic never materialized but we were happily surprised. Watch my review below.
A BEAUTIFUL DAY IN THE NEIGHBORHOOD is not a bio pic on Mr. Rogers life but the plot revolves around a true story of the real-life friendship between Fred Rogers and journalist Tom Junod. After a jaded magazine writer, Lloyd Vogel (Emmy winner Matthew Rhys) is assigned a profile piece on Fred Rogers, America's beloved children's programming host, the reporter overcomes his skepticism and daddy issues thanks to everyone's favorite neighbor.
Directed by Marielle Heller (CAN YOU EVER FORGIVE ME, "Casual," "Transparent") and written by Micah Fitzerman-Blue & Noah Harpster, A BEAUTIFUL DAY IN THE NEIGHBORHOOD is a clever film that uses the format from "Mister Rogers' Neighborhood" show to tell a story of kindness and compassion. The movie affirms Mr. Rogers status as one of the most beloved figures in America.
While it takes a while to buy into Tom Hanks as Fred Rogers because there's no physical resemblance, the performance wins you over. Hanks is the heart of the movie while Rhys' is the emotional journey. Chris Cooper gives an equally riveting performance as the father attempting to make amends for his abandonment of Lloyd and his family.
A BEAUTIFUL DAY IN THE NEIGHBORHOOD is the type of movie needed at this divisive time in history.
The movie opens November 22.