Details

Published: Friday, 16 July 2021 13:27
Written by Lupe R Haas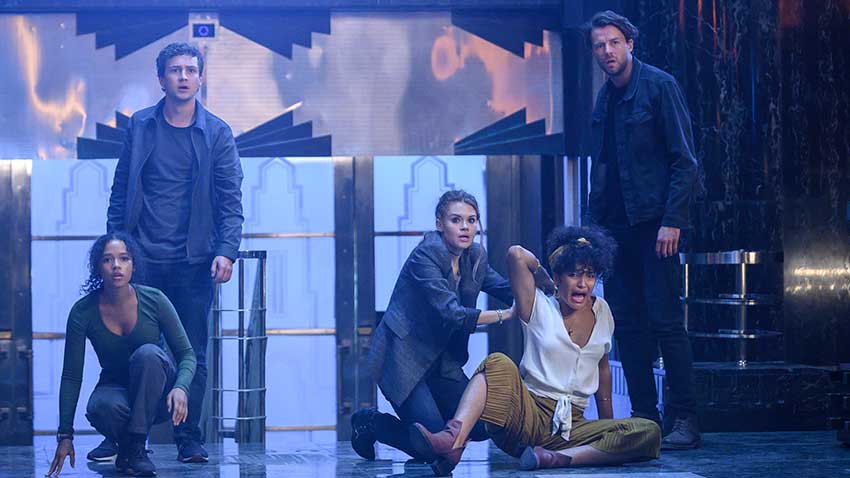 Taylor Russell and Logan Miller return for more deadly games in the sequel to ESCAPE ROOM. ESCAPE ROOM: TOURNAMENT OF CHAMPIONS is more of the same with all new traps and puzzles that heighten the stakes. Russell remains the heart of the movie as the babyface protagonist.
In the sequel, Zoey (Russell) is on a mission to expose the Minos corporation for its deadly business ventures. She convinces Ben (Miller) to travel with her to NYC to their headquarters, following clues she uncovered. While there, they are trapped with four other winners from Minos' escape rooms. Indya Moore (Pose), Carlito Olivero (East Los High), and Holland Roden (Teen Wolf) also star in the psychological thriller.
'Escape Room' Movie Director and Stars Talk Challenging Upside Down Set
Director Adam Robitel returns to direct the sequel. Expect the same sort of intensity and stakes in TOURNAMENT OF CHAMPIONS with all new escape room challenges and deaths. The clues are a little more inventive this time around as are the mazes.
There are some cheats along the way with a flashback scene that didn't appear in the first ESCAPE ROOM that sets up a twist later on in TOURNAMENT OF CHAMPIONS.
Russell and Miller have good company in the sequel with Indya Moore and Holland Roden playing compelling characters the audience can invest in. Although the film doesn't spend much time providing more background on these new characters. In the original, the first act sets up the personality types and their "sins" or phobias whereas the follow-up leaves us guessing about these new competitors.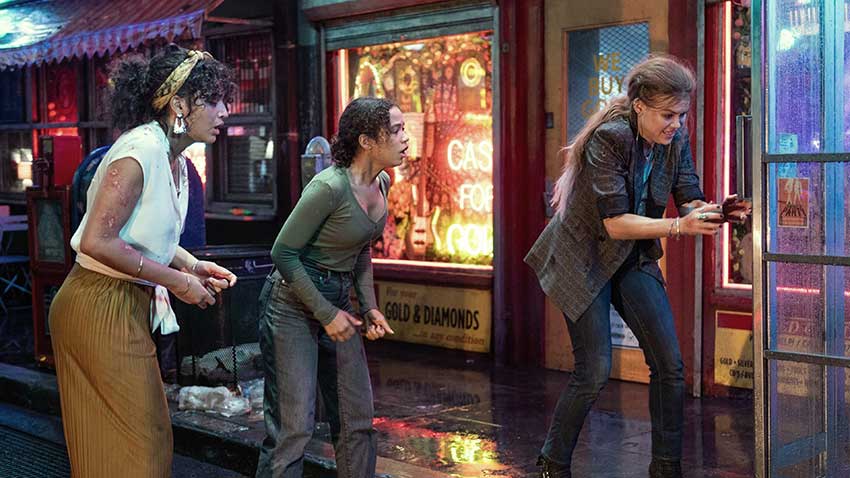 Russell plays Zoey in such a riveting and compassionate character. She's fierce in her determination to find the culprits while caring for her fellow players, all the while exuding innocence. Most movies in this genre turn naive heroine's into tough chicks by the end, but Russell manages to keep it grounded on a human level.
ESCAPE ROOM: TOURNAMENT OF CHAMPIONS runs short at 88 minutes, 10 minutes shorter than the original. However, the intensity and nail-biting moments don't let up so you don't feel the short film length. Expect to see ESCAPE ROOM as a franchise with the ending clearly indicating there are more to come.
ESCAPE ROOM: TOURNAMENT OF CHAMPIONS is now showing in movie theaters.