Details

Published: Thursday, 13 January 2022 23:17
Written by Lupe R Haas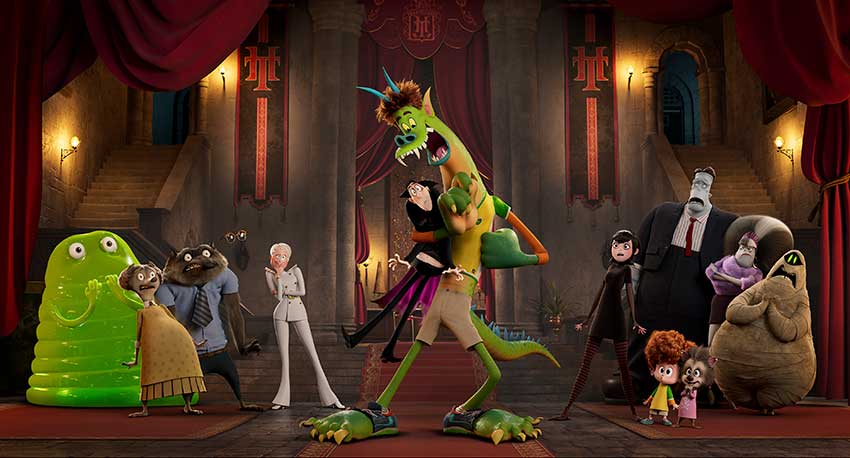 The final chapter in the HOTEL TRANSYLVANIA film series comes to a close with TRANSFORMANIA, premiering on Prime Video instead of a theatrical run. Drac and the Pack are back minus Adam Sandler voicing Drac but you'll barely notice. The new entry in the franchise has a surprisingly refreshing twist with an endearing outcome.
HOTEL TRANSYLVANIA: TRANSFORMANIA finds the Pack in peril when Van Helsing's (Jim Gaffigan) mysterious invention, the 'Monsterification Ray,' goes haywire, and transforms the human Johnny (Andy Samberg) into a funny-looking dragon and the monsters into humans. Johnny and Drac set off on an adventure to reverse the results before the transformation becomes permanent and before Mavis finds out. Mavis and the human Pack follow suit.
Original writer/director Genndy Tartakovsky returns as one of the screenwriters and executive producers along with the voice talent of Andy Samberg, Selena Gomez, Kathryn Hahn, Jim Gaffigan, Steve Buscemi, Molly Shannon, David Spade, Keegan-Michael Key, Fran Drescher and Brian Hull replaces Sandler as Drac.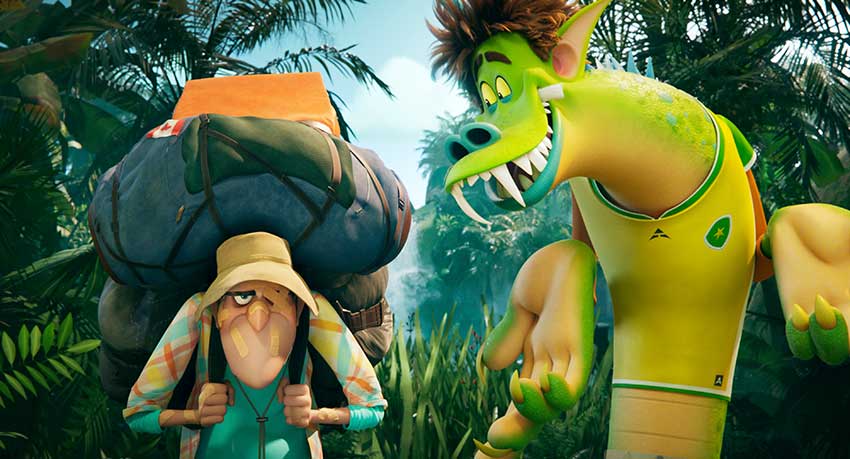 Sandler is the only voice cast member not to return but Brian Hull pulls off a great imitation as Drac. The stand-out this time around is Johnny voiced by Samberg who is usually annoying as the slacker human but he's rather endearing in TRANSFORMANIA as the son-in-law seeking the approval of Drac. That dilemma is very relatable, and the role reversal as the human/monster provides most of the fun and humor.
When news hit that the fourth HOTEL TRANSYLVANIA movie would release exclusively on Prime Video, my first thought was that the animated movie would be a mess but TRANSFORMANIA is the most entertaining installment since the original.
Directors Derek Drymon and Jennifer Kluska keep the pace of the 84-minute long movie moving along quickly with the adventure taking the characters to exotic locations with hilarious scenarios.
HOTEL TRANSYLVANIA: TRANSFORMANIA is a great choice for the family this weekend.

More about HOTEL TRANSYLVANIA: TRANSFORMANIA
87 Minutes | Rated PG
Directed by Derek Drymon and Jennifer Kluska
Written by Amos Vernon & Nunzio Randazzo and Genndy Tartakovsky
Starring Andy Samberg, Selena Gomez, Kathryn Hahn, Jim Gaffigan, Steve Buscemi, Molly Shannon, David Spade, Keegan-Michael Key, Brian Hull, Fran Drescher, Brad Abrell, Asher Blinkoff