Details

Published: Sunday, 07 August 2022 17:40
Written by Lupe R Haas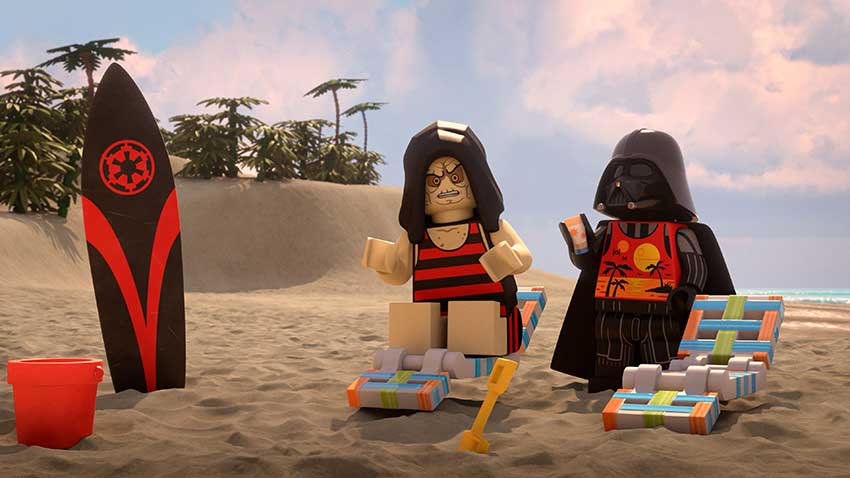 LEGO and company have done it again with another hilarious and entertaining LEGO-inspired STAR WARS movie, LEGO STAR WARS SUMMER VACATION for Disney+.
Our favorite STAR WARS characters return for a summer vacation arranged by Finn for Rey, Poe, Rose, Chewie, BB-8, R2-D2 and C-3PO. Once aboard the Galactic Starcruiser, The Halcyon, Finn is separated from the group. Finn, feeling down, is visited by Obi-Wan, Anakin Skywalker and General Leia's Force Spirits to recount their own past vacation blues.
Anthony Daniels, Billy Dee Williams and Kelly Marie Tran return to voice their original STAR WARS characters as C-3PO, Lando Calrissian and Rose. It's always a pleasure hearing the original actors, Daniels and Williams.
The other characters are voiced by actors from prior LEGO Star Wars projects and video games. Some of the voices are spot in mimicking the live-action actors while others don't quite match like Poe and Leia.
LEGO STAR WARS SUMMER VACATION like other LEGO movies is an amusing watch, especially for STAR WARS fans as it builds on the mythology of the movies. One of the satisfying segments includes Leia and Han Solo parenting Ben before he heads off to Luke Skywalker's Jedi Academy. Then there's Obi-Wan Kenobi rapping at Jabba's Palace and Anakin Skywalker recounts a vacation from hell with Darth Vader and his boss the Emperor. Seeing the Dark Lords in Hawaiian shirts was a good laugh.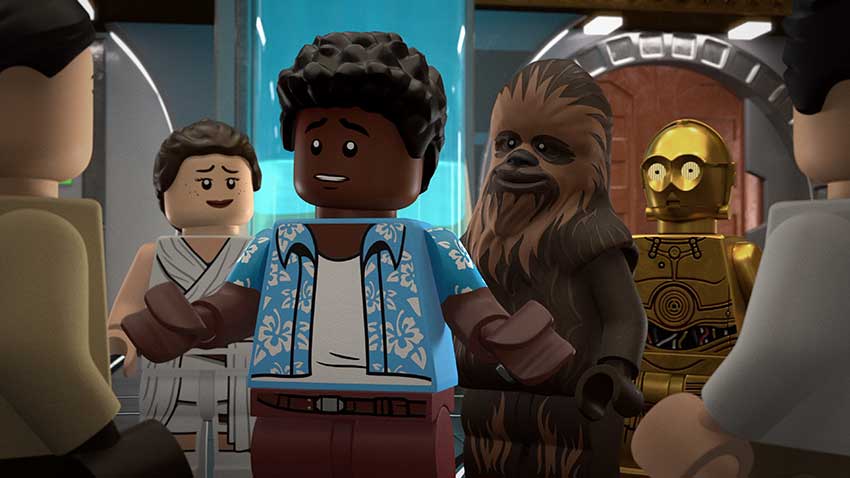 Finn is the center of the LEGO STAR WARS SUMMER VACATION but part of me wanted more from the character who got short-changed in the last STAR WARS trilogy. The Finn character who was teased as a Jedi in the promotion for STAR WARS: A FORCE AWAKENS was never fully explored. Perhaps a LEGO project is in order to make up for that slight.
Otherwise, LEGO STAR WARS SUMMER VACATION is a jolly good time with lots of laughs and nostalgia.
LEGO STAR WARS SUMMER VACATION is now streaming on Disney+.