Details

Published: Friday, 19 March 2021 15:56
Written by Lupe R Haas
Directed by Dominic Cooke (THE HOLLOW CROWN) and written by Tom O'Connor (THE HITMAN'S BODYGUARD), MI-6 and CIA operative (Rachel Brosnahan) recruit Wynn to be their liaison with a Soviet double agent Oleg Penkovsky played by Merab Ninidze. Oleg provides them with critical information during the Cold War which eventually culminated in the Cuban Missile Crisis.
Cumberbatch doesn't go into action mode in this espionage thriller. It's low-key on the action but high in the tension. Cumberbatch's character is your average man placed in a very dangerous situation. If caught by the KGB, he would certainly have no skills to survive.
THE COURIER has a slow start but once the bond between Greville and Oleg grows you're invested in their friendship and mission.
Benedict Cumberbatch conveys the character's vulnerability so convincingly that you fear for his life. The real star, however, is Merab Ninidze who plays the double agent. From the start, the actor conveys he's not like his Soviet counterparts. He exudes compassion and likability. Oleg is in real peril if discovered, and you're rooting for his success.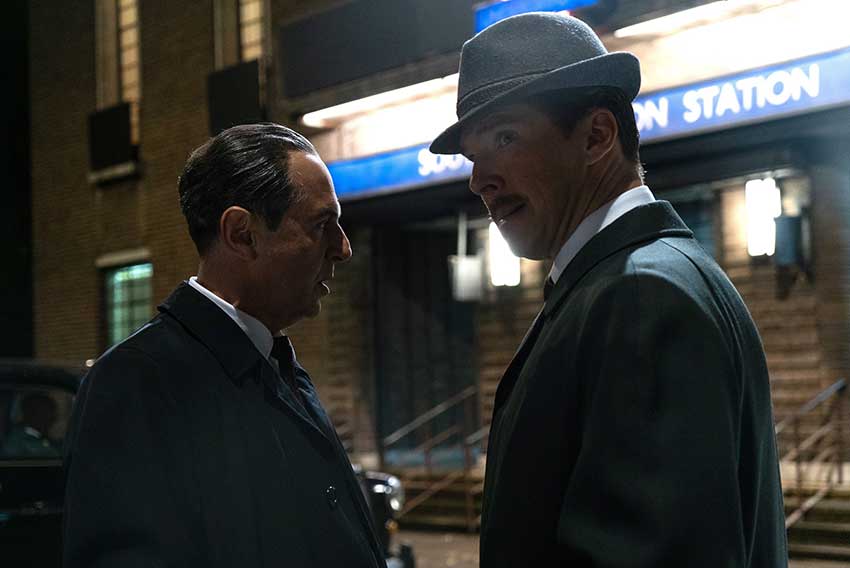 Rachel Brosnahan plays a small but effective role as a CIA operative handling herself well in a male-dominated field. Jamie Buckley (Fargo, I'M THINKING OF ENDING THINGS) portrays Wynn's wife Sheila, and as usual she leaves an impression of how good of an actress she is playing a wide diverse of characters in the last two years.
The Cuban Missile Crisis in 1962 is so significant because it's the closest we've come to a nuclear war. The events in THE COURIER actually helped diffuse that situation. If it were not for these two men, we could be looking at quite a different world right now.
Lionsgate and Roadside Attractions will release THE COURIER wide in theaters on March 19th, 2021,