Details

Category: New Reviews
Published: Wednesday, 21 October 2020 19:32
Written by Lupe R Haas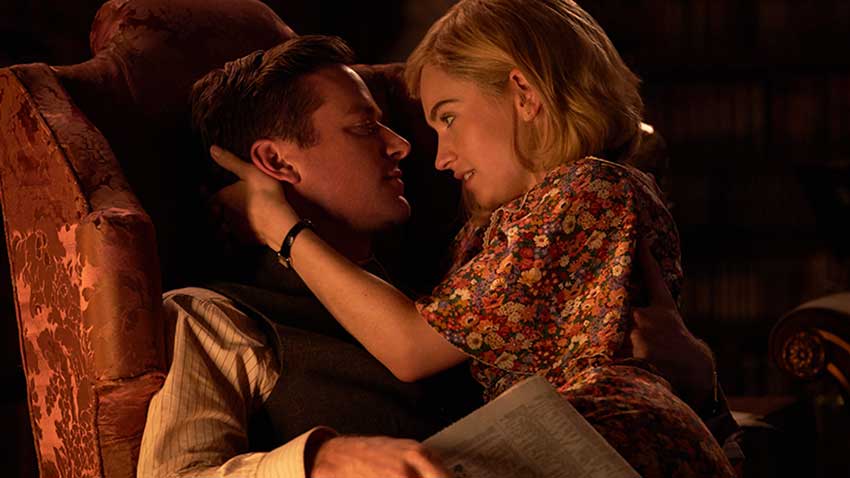 Based on the 1938 gothic novel by Daphne du Maurier, director Ben Wheatley brings the book to life for the big screen with Armie Hammer and Lily James. However the director has a tall order to fill since Alfred Hitchcock tackled the adaptation with Laurence Olivier and Joan Fontaine in 1940 which led to 10 Academy Award nominations and three wins for Best Picture, Best Cinematography, and Best Actor for Olivier. Luckily I am not familiar with either the book or original adaptation, so this viewer will judge the new Netflix movie on its own merit.
After widower Maxim de Winter (Hammer) sweeps a young, meek girl (James) off her feet in Monte Carlo, the two marry and settle in his Manderley estate on the English coast. The bleak family estate pales in comparison to the sunny shores of the Mediterranean. It's a life she wasn't expecting when her new husband spends little time with her, and the memories of his late wife overwhelm the everyday life at the manor. Manderley's creepy housekeeper Mrs. Danvers (Kristin Scott Thomas) doesn't let her forget it either.
Hammer and James exude sexual chemistry in REBECCA. As soon as you meet the lovers, you're rooting for the couple although you can sense both are hiding something. James carries the movie, but sometimes you don't know what to make of her character. She comes off as innocent and naive but you sense that there's an ulterior motive for her intrigue. The ending doesn't provide the answers, but her actions indicate she's not as naive as she likes to present herself.
Hammer takes a back seat in the second half of REBECCA, as he retreats into his normal routine of business transactions, leaving the new Mrs. de Winter alone and digging for clues about Rebecca. Hammer switches up his performances effectively from debonair to detached husband once he returns to his haunted dwelling.
As soon as you Kristin Scott Thomas' Mrs. Danvers, you know she's up to no good with her cold, hard look. Thomas handles the sinister part with low-key precision.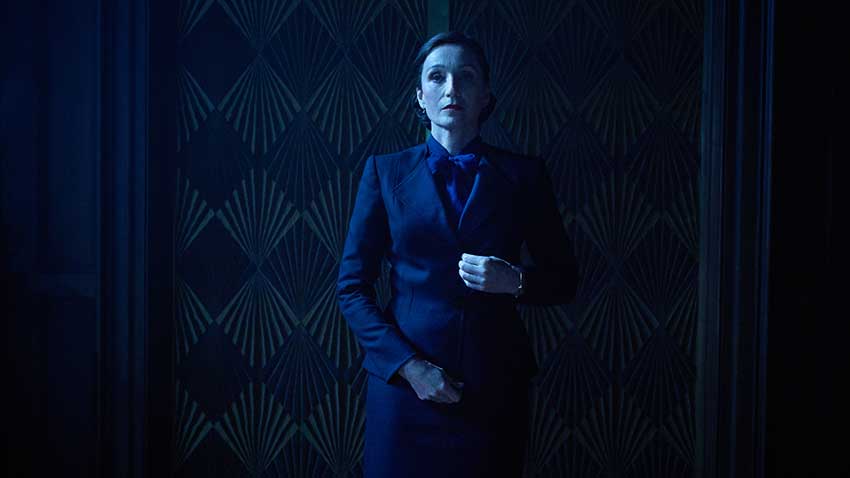 Director Ben Wheatley brings a classic Hollywood feel to REBECCA with vivid colors that insinuate a dream-like sequence in Monte Carlo in contrast to the drab, gothic-looking Manderley estate. REBECCA is one of those films to watch on the big screen because of the beautiful cinematography, and those braving the theater-going experience during the COVID-19 pandemic can with a few showings in select movie theaters.
Wheatley sustains the mystery and intrigue up until the end. He holds out information from the audience in order to make us feel what James' character must be going through. For example, we don't see a clear picture of Rebecca but only get a sense of who she was from the staff. The ending plays with that hearsay when the audience and protagonist find out the truth. Screenwriters Jane Goldman, Joe Shrapnel and Anna Waterhouse also drop hints throughout the script which elevates the mystery you want to solve along with main character.
REBECCA is a solid psychological thriller so if you're a Netflixer - you've got nothing to lose.
The Netflix movie is now streaming and showing in select movie theaters.