Details

Published: Friday, 22 April 2022 15:15
Written by Lupe R Haas
UPDATE: THE NORTHMAN is now available on Digital, 4K and Blu-ray.
Robert Eggers delivers exactly what you'd expect from the filmmaker in THE NORTHMAN. However unlike his previous projects, THE NORTHMAN may be the most straightforward film, but it still veers into the weird realm.
Alexander Skarsgård is a Viking prince seeking revenge for his father's murder in this epic story.
THE NORTHMAN isn't simply a revenge tale. Eggers and Icelandic author Sjorn imbued the script with Icelandic sagas and Norse myths which added intrigue by combining action and fantasy elements. The epic film is both beautiful and brutal in its depiction of the Viking age.
The twist in the story was quite a shocker and it upped the stakes for Amleth.
Skarsgard's castmates are also impressive with Anya Taylor-Joy reteaming with Eggers, Nicole Kidman, Ethan Hawke, Claes Bang and a cameo by Björk. Ironically Kidman and Skarsgård played a couple and Big Little Lies and here the actors play mother and son.
Taylor-Joy once again plays a witch type in her second outing with the Director. The Witch brought Taylor Joy to Hollywood's attention for her performance. As usual, she's quite striking and leaves an impression on the viewer as she does on the Viking Prince.
Likewise, Skarsgard brings rage and a determination to Amleth that's riveting. He plays it just right so as to not alienate the viewer with his scary presence. You are rooting for him to avenge his father. Even in the end when he commits some questionable acts, you feel for him.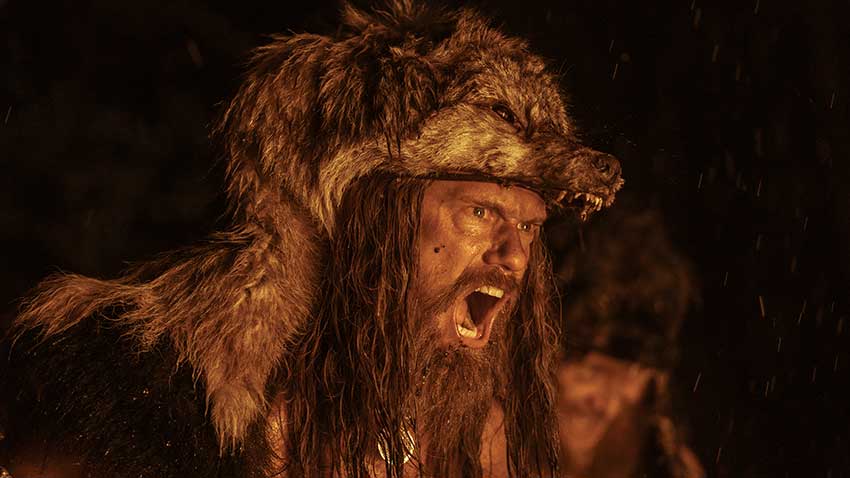 Another stand-out is Claes Bangs as Amleth's uncle. He too dominates the screen with his presence.
THE NORTHMAN is Egger's most ambitious film to date. Grand in scale, the mostly outdoor setting couldn't have been an easy feat for the production given the landscape. While beautiful to look at, tracking your cast and crew in the mud was no walk in the park. However, it paid off.
I had the privilege of watching THE NORTHMAN at the Dolby laboratories in Burbank California. The visuals and sound were top-notch. The sound design jumped off the screen with the Dolby Atmos speakers surrounding the screening room. It was the best cinematic experience I've had in a long time.
The violence is quite brutal but it's no surprise given the Viking theme. THE NORTHMAN is probably the most straightforward in Eggers filmography. His prior projects were hard to comprehend because of the specific tongue in which the characters spoke, but here there is no language barrier. It's still not your ordinary film but it's the least abstract of his movies. THE NORTHMAN is not for the faint of heart but the cinematic experience is quite profound that is a must-watch.
THE NORTHMAN is now playing in movie theaters.