Details

Category: New Reviews
Published: Saturday, 17 October 2020 14:53
Written by Lupe R Haas
Jimmy Yang stars as a struggling comedian in THE OPENING ACT with Cedric the Entertainer, Ken Jeong, Bill Burr, SNL's Alex Moffat, Felipe Esparza and a few cameos from other stand-up comics. Yang is phenomenal in capturing the hardships of overcoming your insecurities and sticking to something you're passionate about no matter the profession.
Produced by Vince Vaughn and written and directed by stand-up comic Steve Byrne, THE OPENING ACT takes place over a weekend when Will (Yan) books his first MC gig at an Improv club. He just quit his day job in insurance claims so the stakes are high.
THE OPENING ACT is loosely based on Byrne's early years as a stand up comic. His experience must have been a positive one. The movie's protagonist largely has a supportive group around him. While you expect a cut throat environment, it doesn't happen aside from the hecklers.
While the struggles are familiar, Yang brings a vulnerability to the role. You're rooting for him to succeed because of his likability, dedication and passion. We've all been that guy or in his shoes.
When he bombs in his comedy act or freezes on stage, the viewer feels the pain and uneasiness as if you're in that club with the audience as well. Those were some of the most cringeworthy scenes in THE OPENING ACT. Comedians don't have the easiest job when faced with hecklers and worse of all - silence after a joke.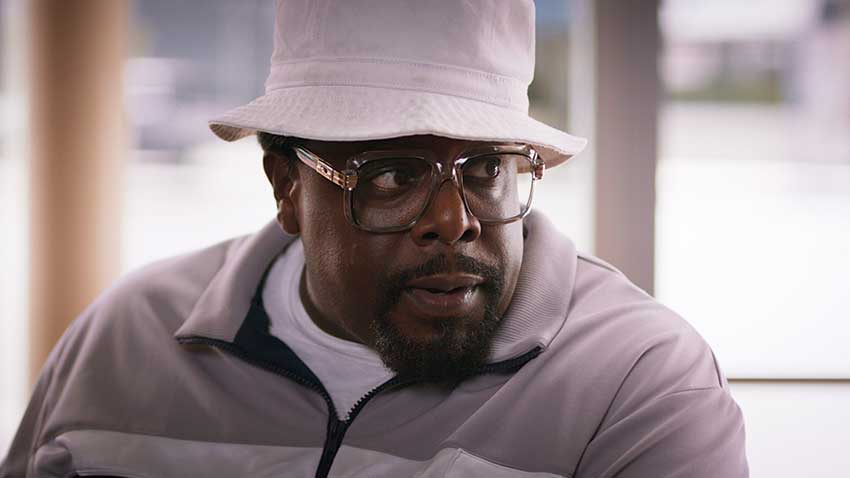 Cedric the Entertainer is a stand out with a low-key performance from the bigger than life comedian. Playing an established comedian named Billy G, you expect him to be a snob to the aspiring comic which he is at first but he eventually becomes his mentor with inspirational yet funny advice.
THE OPENING ACT credits feature the film's stars describing their early experiences bombing during a set which is interesting to listen to.
THE OPENING ACT is one of those slice of life stories which will speak to people looking for some reinforcement in their lives about their career choices. While the movie is specifically about stand-up comedians, the experience of someone struggling to make it is universal.
RLJE Films will release the comedy in theaters, On Digital and On Demand October 16, 2020.