Details

Category: New at the Movies
Published: Thursday, 08 December 2011 07:21
Written by Lupe Haas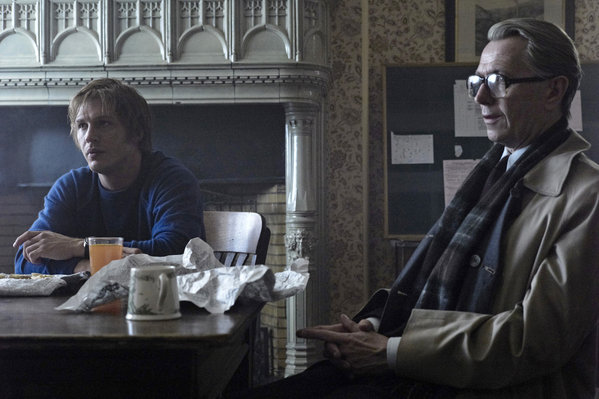 Before Gary Oldman's Chief Gordon takes on Tom Hardy's Bane in The Dark Knight Rises, the two actors join forces as spies in the thriller TINKER, TAILOR, SOLDIER SPY. Watch a clip of Gary Oldman and Tom Hardy in the thriller.



Adapted from John LeCarré's (II) novel, Gary Oldman stars as Smiley, a former British spy for the Secret Intelligence Service (SIS) aka MI6. After the aftermath of the Cold War, the agency code-named the Circus seems to be comprimised by a double agent. Smiley is called out of retirement to find the mole in the agency with the help of Tom Hardy's 'Tricky' Ricky Tarr.


 

Colin Firth and John Hurt also star.

TINKER, TAILOR, SOLDIER SPY opens in movie theatres December 9, 2011.