Details

Category: New at the Movies
Published: Thursday, 02 February 2012 23:03
Written by Lupe Haas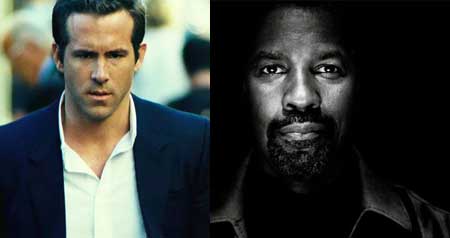 Who do you think would win a mano-a-mano combat? Ryan Reynolds or Denzel Washington? In this clip from their new film SAFE HOUSE, both are taking a whooping as their characters try to take each other out in a moving car. Watch who wins.

In In SAFE HOUSE, Ryan Reynolds is a young CIA agent sent on a mission to look after fugitive Denzel Washington. When the safe house is attacked, Matt Weston (Reynolds) is the run with his prisoner as men come after both of them.


SAFE HOUSE is in movie theatres February 10.

More About SAFE HOUSE

SAFE HOUSE stars Denzel Washington, Ryan Reynolds, Brendan Gleeson, Sam Shepard, Vera Farmiga, Fares Fares, Robert Patrick, Nora Arnezeder, Liam Cunningham, Joel Kinnaman and Ruben Blades. Washington plays the most dangerous renegade from the CIA, who comes back onto the grid after a decade on the run. When the South African safe house he's remanded to is attacked by mercenaries, a rookie operative (Reynolds) escapes with him. Now, the unlikely allies must stay alive long enough to uncover who wants them dead. Watch trailer.