Details

Category: Photo Galleries
Published: Friday, 16 January 2015 14:52
Written by Lupe R Haas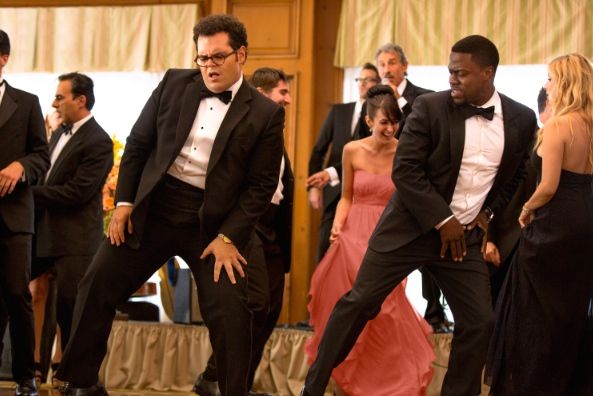 Wedding-themed movies have provided laughs for decades, and Kevin Hart's THE WEDDING RINGER is the latest comedy centering around the drama of an impending marriage. Take a look at 10 other wedding-themed comedies that have starred Julia Roberts, Owen Wilson, Jennifer Lopez, Steve Martin, Kristin Wiig, Adam Sandler, Cameron Diaz and other actors.
FATHER OF THE BRIDE (1991)
Funny man Steve Martin goes a little berserk at the thought of losing his little girl to another man.
MY BEST FRIEND'S WEDDING (1997)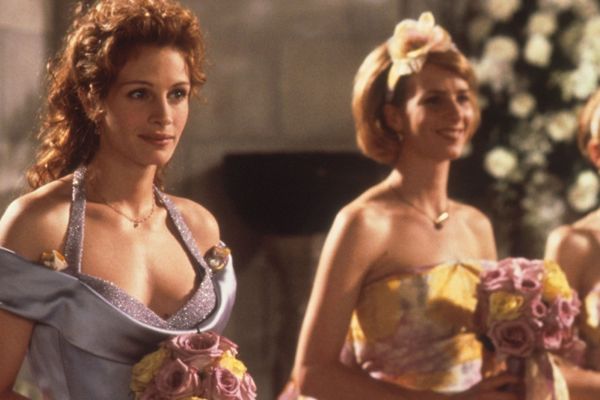 Julia Roberts attempts to sabotage Cameron Diaz and Dermot Mulroney's wedding with most of the comedy coming from scene-stealer Rupert Everett.
THE WEDDING SINGER (1998)
Adam Sandler and Drew Barrymore's comedy centering around a wedding singer is one of our favorite comedies, and has become a classic.
RUNAWAY BRIDE (1999)
Julia Roberts again is causing mischief as a reluctant bride in this Garry Marshall comedy.
MY BIG FAT GREEK WEDDING (2002)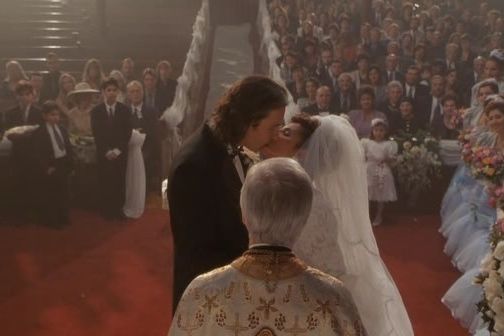 The Greek culture is basis of comedy for Nia Vardalos when she falls in love with a non-Greek man (John Corbett), and hilarity ensues as she struggles with her eccentric family to accept her marriage.
MONSTER-IN-LAW (2005)
Jennifer Lopez and Jane Fonda go head to head in this comedy when a mother-in-law attempts to sabotage her son's marriage.

WEDDING CRASHERS (2005)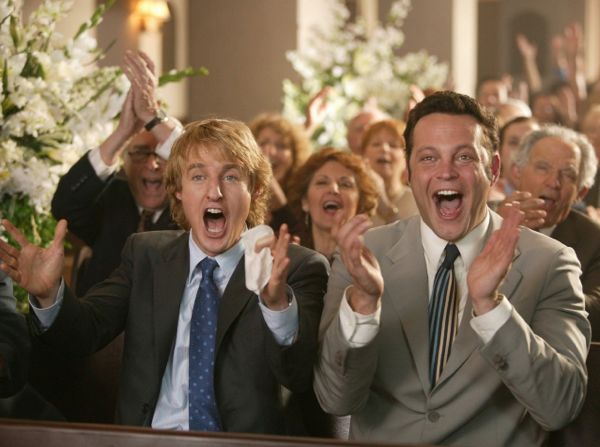 Owen Wilson and Vince Vaughn make wedding crashing cool as two bachelors hitting up the expensive parties looking for an easy lay.

BRIDE WARS (2009)
Anne Hathaway and Kate Hudson are best friends who turn on each other when they both schedule their weddings on the same day. The film was too mean-spirited as both turn into bridezillas and completely unlikeable human beings.
THE HANGOVER (2009)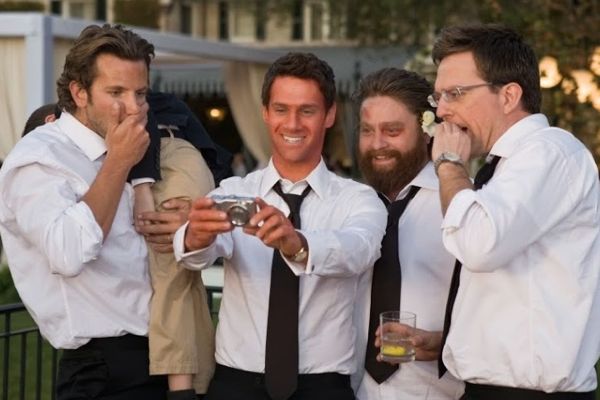 This game-changing comedy spawned two sequels starring Bradley Cooper, Ed Helms, Zach Galifianakis and Justin Bartha centering around a bachelor party gone wrong.
BRIDESMAIDS (2011)
Ladies take charge in this comedy with Kristin Wiig, Melissa McCarthy, Maya Rudolph and Rose Byrne providing all the laughs in one of the top comedies on our list.