Details

Category: Photo Galleries
Published: Sunday, 16 July 2017 22:56
Written by Lupe R Haas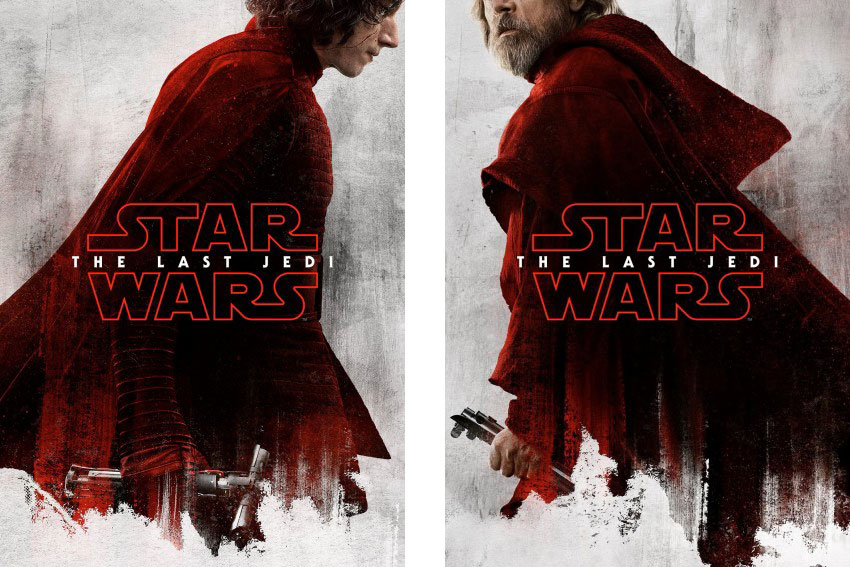 Besides THE LAST JEDI behind the scenes video released after the D23 Expo, Disney and Lucasfilm released also unveiled new character posters featuring Luke Skywalker, Rey, Finn, General Leia, Kylo Ren and Poe Dameron all draped in red. What could the red symbolize?
The new posters partially obscure Mark Hamill, Daisy Ridley, John Boyega, Carrie Fisher, Adam Driver, and Oscar Isaac's face, but they are all draped in red. Luke, Kylo and Rey are holding lightsabers. What is the meaning of draping them in a red cape? We won't find out until December 15, 2017, but a hint comes in the way of an earlier trailer which shows a red powder on the planet where star fighters are fighting.
Star Wars At D23 Expo: No Han Solo Teases And The Last Jedi Behind The Scenes Clip
\'Star Wars The Last Jedi\' Teaser Trailer and Poster: Darkness Rules This Galaxy