Details

Category: Photo Galleries
Published: Monday, 02 December 2013 19:14
Written by Lupe R Haas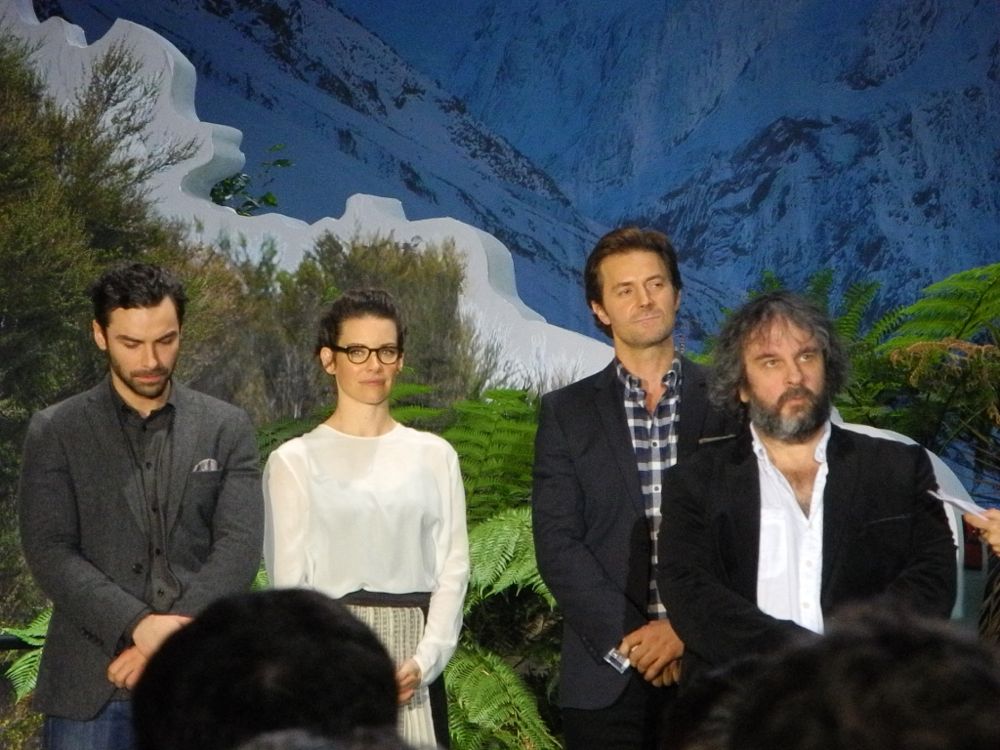 It's no secret that The Hobbit and Lord of the Rings director Peter Jackson loves his homeland of New Zealand so he partnered with Tourism New Zealand for an amazing live pop-up book, The Book of New Zealand, featuring some of the scenic sets from the THE HOBBIT: THE DESOLATION OF SMAUG. The New Zealand director, Martin Freeman, Luke Evans, Evangeline Lilly and other cast mates came out in support of this large endeavor.
Production for both Lord of the Rings trilogy and the new trilogy for The Hobbit have spent years shooting in beautiful locales of the New Zealand countryside. Who wouldn't want to visit Middle Earth? Like most of us who can't make it out there, Peter Jackson and the Tourism New Zealand department brought a little of New Zealand to Los Angeles at the Beverly Hilton Hotel in a live pop-up book that spans two tennis courts. Aside from the scenic views, The Book of New Zealand features four sets - each a principal filming location for The Hobbit Trilogy.

CineMovie was there to marvel at the beautiful sight along with Peter Jackson and stars of THE HOBBIT: THE DESOLUTION OF SMAUG. Martin Freeman, Luke Evans, Evangeline Lilly, Dean O'Gorman (Fili) Aiden Turner (Kili), and Richard Armitage (Thorin) were there mingling with guests and taking pictures.

Take a look at the sets and stars at The Book of New Zealand. (Description for each set below photo gallery.)
Laketown – Lake Pukaki, Mt Cook
Walk through the set of Laketown where you can stop on a bridge crossing over the lake and admire Mt Cook's snoy peaks which gleam over the pristine Lake Pukaki in the village background.

Hidden Bay – Turoa, Ohakune
The prominent head of Thror from the set of The Hobbit Trilogy stands guard at the entrance to the Lonely Mountain, set against the moody skies and grassy slopes of Turoa on Mount Ruapehu.

Forest River – Pelorus River Marlborough
Pelorus River's waterfall cascades down into the crystal clear waters at the set of Forest River, bubbling the water up and pushing the dwarves in barrels down past the lurking Orcs.

Beorn's House – Paradise, Queenstown
Step into the set of Beorn's house, and be dwarfed as you climb up onto his magnificently carved chair and admire his view out the window onto the majestic Paradise valley in Queenstown.