Details

Category: Photo Galleries
Published: Monday, 21 April 2014 22:18
Written by Lupe R Haas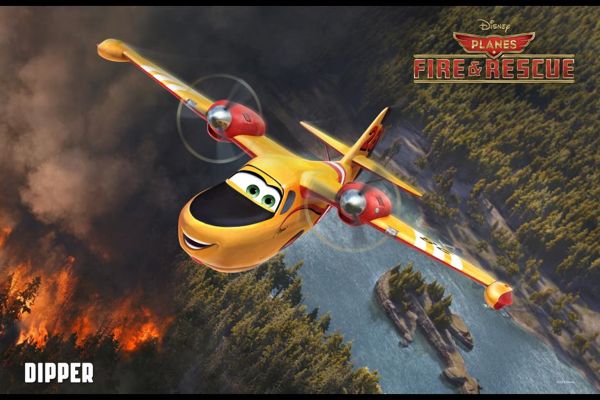 Following the success of PLANES last year, Dusty is back in follow-up to the Disney Animation Studios' hit. Get a sneak peek at the new characters in PLANES: FIRE & RESCUE.
Opening July 18, 2014, PLANES: FIRE & RESCUE takes Dusty (voiced by Dane Cook) into the world of aerial firefighting when he is called into action to save a historic National Park from a wildfire. Teri Hatcher, Brad Garrett and Cedric the Entertainer return with Julie Bowen, Curtis Armstrong, John Michael Higgins, Hal Holbrook, Wes Studi, Regina King,
Fred Willard and Patrick Warburton joining the fun.
Disney's PLANES opened Aug. 9, 2013, and grossed more than $219 million worldwide and then just a year later returns with a sequel which is unusual since animation films typically take 3-4 years to make.
Website: Disney.com/Planes
Like us on Facebook: facebook.com/DisneyPlanes
Follow us on Twitter: twitter.com/DisneyPictures