Coming Soon
Details

Category: Reviews
Published: Tuesday, 11 August 2015 08:57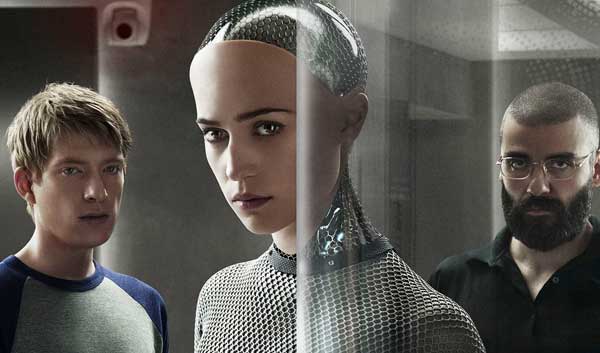 Watched EX-MACHINA on Blu-ray & it lives up to the hype. Most reviews called it "great" but I'd say "really good" with a somewhat predictable ending, but still have to give it props for an original story. Good performances from cast and great score. The movie also turned me onto the band, Savages whose single "Husbands" is used during the end credits & their sound is reminiscent of early Siouxsie & the Banshees (Yay! Always in need of new music).
Domhnall Gleeson (Star Wars: The Force Awakens), Alicia Vikander (Man from U.N.C.L.E.) and Oscar Isaac (Star Wars: The Force Awakens) deliver powerful performances. Ironically, Gleeson and Isaac are also starring together in J.J. Abrams' Star Wars: Episode VII - The Force Awakens, but on opposite sides of the force.
The extras are few, but if you like watching the making of films, the behind the scenes featurette is very informative about how the story and characters were developed.