Details

Category: Reviews
Created: Tuesday, 23 April 2019 18:05
Published: Tuesday, 23 April 2019 18:17
Written by Lupe R Haas
If you've been invested in the Marvel movies since IRON MAN, be ready for your emotions to be wrecked with AVENGERS: ENDGAME. The payoff is there and you'll run the gamut of feelings from elation, laughter to a happy cry and a sad cry. The Russo Brothers and writers Stephen McFeely and Christopher Markus threw everything in there to pay homage to the 22 films Marvel has put out. No stone was left unturned. The three hour run time went by in a snap of Thanos fingers.
AVENGERS: ENDGAME has so many surprises the three hour running time goes by quickly. While online speculation about playing with time was correct, the way they did it was genius. Obviously I can't say how, otherwise, it would ruin the payoff.
As everyone knows, the remaining Avengers must figure out how to bring back those snapped by Thanos. Steve Rogers (Chris Evans) as usual leads the charge along with Natasha/Black Widow (Scarlett Johansson), Bruce Banner (Mark Ruffalo), Rhodes/War Machine (Don Cheadle), Tony Stark, Carol Danvers/Captain Marvel (Brie Larson), Rocket, Nebula (Karen Gillan) and Scott Lang/Ant-Man (Paul Rudd).
Chris Evans is still very endearing and charismatic as the FIRST AVENGER. While we can never tire of his Captain America portrayal, as an actor it's understandable he wants to do something different. This movie doesn't shut the door completely but it changes the game.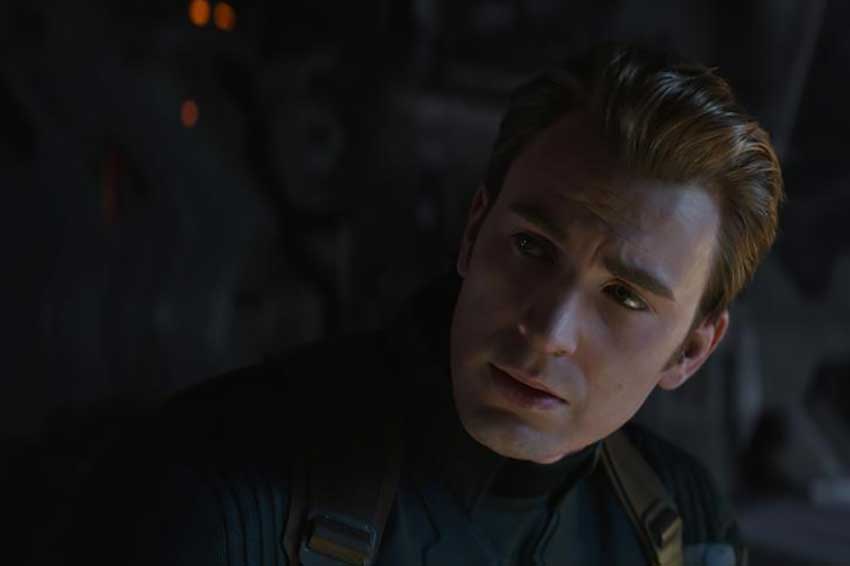 Chris Hemsworth keeps surprising as the Norse god. He had the audience in stitches. His comedic talents just keep growing with every Marvel movie. Let's just say his transformation in ENDGAME will be one of the most unforgettable moment from the Marvel movie.
Watch Funniest Moments From 'Avengers: Endgame' Press Conference
Robert Downey Jr. also also turns in a memorable performance and as the godfather of the Avengers, you certainly feel the impact his role as Iron Man has contributed to the group.
Marvel fans should be satisfied with this end of a chapter while those casual Marvel fans may not get all the significant parts related to past movies but it should still be an enjoyable time.
As far as the end credits, there is a tease but not what we are used to. I'm still scratching my head trying to figure it out.
So don't be like me and forget to run to the bathroom before the movie starts and take tissues to wipe those happy and sad tears away.