Details

Last Updated: Monday, 18 September 2017 19:11
Written by Alexa Santana
The Broadway star is stepping out of his comfort zone and entering the world of dance where he will no longer focus on acting, but instead, will have a week to learn a dance routine.
"I'm sacred of how my body will react in every single step and every single type of music."
Contestants are paired with professional dancers and are expected to learn anything from ballroom to Latin dances. Univision's celebrity dance competition, "Mira Quién Baila" (MQB, Look Who's Dancing) brings 10 celebrity contestants together to compete for a $50,000 donation to their charity of choice such as childhood cancer, music education and animal cruelty. Rivera will be competing against Pablo Montero, internet sensation Chikybombom, Dayanara Torres, actress Marlene Favela, "Despierta America" co-host Ana Patricia Gámez among others.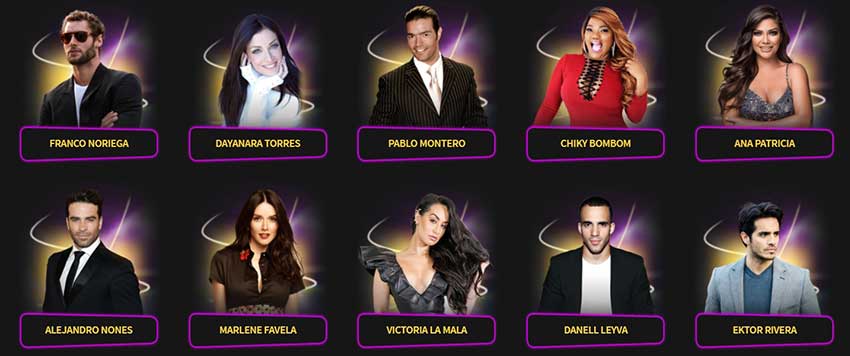 Some of the dance moves the actor will face may include him lifting his partner, which he admits he's a little terrified of.
"Having to raise a full body...that's the hardest part, to be graceful."
This new environment intimidates the actor because of the challenges he will face, but he can't help but feel excited.
"It will be very interesting to know something new and to put my body in this type of exercise. And for time the focus is not the voice or acting"
The Puerto Rican star has a background that will be an advantage throughout the competition. He's prior experience in musicals and reality shows with Jennifer Lopez's reality show, "Q'viva! The Chosen" will work to his favor.
"I'm delivering the message of the song. It's like acting, you have to deliver a message, so that's my main focus, and obviously the technique."
Although he is not a professional dancer, Ektor will have no problem with the pace of the show. Broadway has taught him to be a quick learner in a certain amount of time, only this time he's learning steps.
"I will definitely go to my room after rehearsal and rehearse again because I know I can be a quick learner if I go practice by myself."
Univision cancelled "Mira Quien Baila" in 2014, however earlier this year the network announced it will be revived for a fifth season.
MQB premieres this Sunday, September 17th at 8 p.m. ET/PT (6 pm. CT) on Univision Network.