Details

Category: Trailers
Created: Tuesday, 21 July 2015 00:13
Published: Tuesday, 21 July 2015 00:13
Written by Lupe R Haas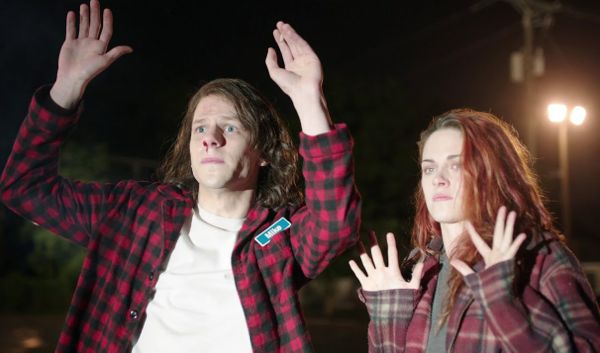 We don't have to wait to see Jesse Eisenberg as a bad ass Lex Luthor in Batman v Superman: Dawn of Justice next year when we've got Eisenberg as a government agent kicking butt with Kristen Stewaart in AMERICAN ULTRA. Watch the new trailer.
Eisenberg as a stoner marked for death, who unwillingly starts taking out people like Jason Bourne after he is activated into bad ass mode. AMERICAN ULTRA also stars Topher Grace, Connie Britton ("Nashiville"), John Leguizamo and Walton Goggins ("Justified") , and will be released August 21.