Coming Soon
Details

Category: Coming Soon
Published: Monday, 14 February 2022 16:06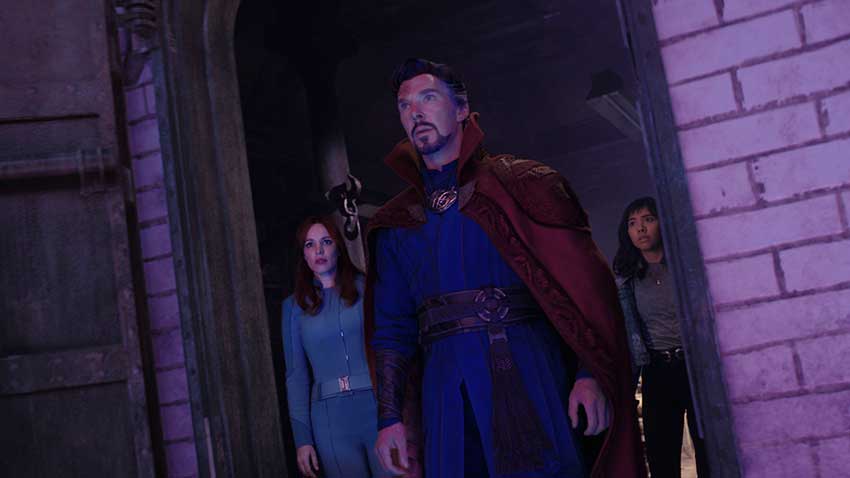 The internet sleuths went into overdrive after Marvel's DOCTOR STRANGE IN THE MULTIVERSE OF MADNESS dropped during the Super Bowl. The new MCU preview and the accompanying movie poster were full of clues with returning characters and other beloved Marvel characters coming into the fray like the X-Men's Professor X and some spotted Deadpool in the key art.
First, the movie poster features various characters in variant forms in the fragmented pieces of glass such as Wanda/Scarlett Witch, Strange, Mordo, America Chavez and some are saying Deadpool can be spotted in one of the shards. Even Peggy Carter's shield from the What If! series apparently can be found in one of the fragments.
In the trailer, variants of Strange appear such as the evil Doctor Strange and the zombie version. The same goes for Wanda who appears in and out of her Scarlet Witch outfit which has led some sleuths to believe that she'll be playing a variant who may be the villain in the DOCTOR STRANGE sequel.
The trailer also introduced some very big characters from the Marvel comics. Many are speculating the Illuminati are about to enter the MCU. When Strange is put in hand restraints, he's taken to face a group that could be the guardians of the multiverse. Once a voice says, "We should tell him the truth" and that character seems to roll up as if in a wheelchair, fans knew it was the voice of Patrick Stewart who played Professor X in the X-Men movies. In shots in other scenes, many are pointing out that perhaps Superior Iron Man will show up since the Ultron bots appear which means a variant of Tony Stark exists and some are claiming one freeze-frame is of someone with a goatee.
Other fans are guessing that the Illuminati group could include a version of the Black Panther, Reed Richards from the Fantastic Four which could serve as a re-introduction of that group and one obvious version of Captain Marvel played by Maria Rambeau because of the hairstyle on the fiery figure attacking Wanda. Mordo was also part of the group in the comics so he's most likely part of it.
It's really surprising that the Marvel trailer included so much information and clues but it's got tongues wagging enough to keep audiences in stitches until May 6 when it hits movie theaters.