Coming Soon
Details

Category: Coming Soon
Published: Tuesday, 15 September 2020 11:33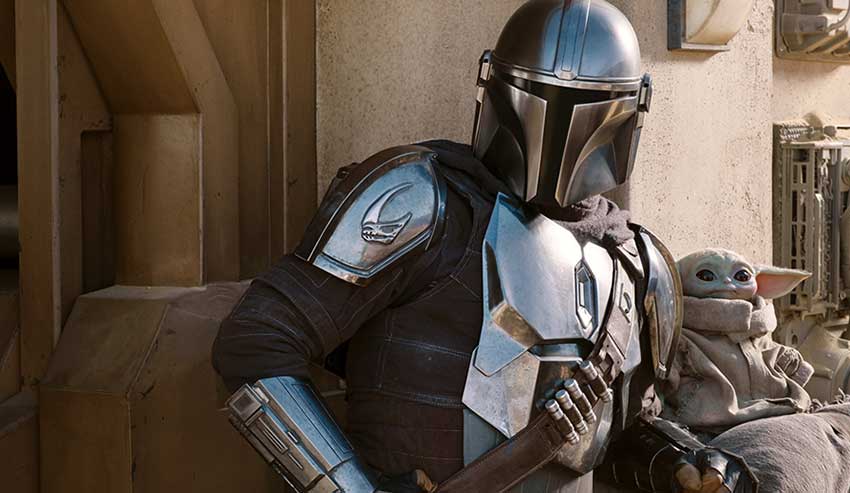 The Mandalorian (Pedro Pascal) and Baby Yoda adventures continues in season 2 as the bounty hunter is on a mission to return the little "sorcerer" to his people - the Jedi. In the new trailer, it is revealed that Baby Yoda belongs to an "order of sorcerers called Jedi." Missing from the first preview of the second season is the biggest threat from Moff Gideon (Giancarlo Esposito), but it certainly indicates we're in for another great adventure that might include the planet of Endor.
"The Mandalorian" first-look trailer begins as Mando's ship nears a planet that looks like the Endor moon from RETURN OF THE JEDI. Should we expect some Ewoks in this second outing? More importantly, the trailer sets in motion the bounty hunter's search for the Jedi order or what remains of it (insert glee emoji here).
There is no sign of the new bad ass villain, Moff Gideon who we met at the conclusion of season one, and also no appearance of Rosario Dawson's Ahsoka Tano. What we do see is a mysterious character played by WWE wrestler Sasha Banks.
The funniest moment in the trailer occurs when mini-Yoda closes his flying crib when his guardian is about to take down some bad guys. It's ride or die for Mando and the green cutie this season. "Wherever I go, he goes," says Mando about his adopted child. That's what makes this STAR WARS show one of the most endearing things about "The Mandalorian" as well as a great sci-fi show.
"The Mandalorian" returns October 30th on Disney+.

Official Synopsis
The Mandalorian and the Child continue their journey, facing enemies and rallying allies as they make their way through a dangerous galaxy in the tumultuous era after the collapse of the Galactic Empire. "The Mandalorian" stars Pedro Pascal, Gina Carano, Carl Weathers and Giancarlo Esposito. Directors for the new season include Jon Favreau, Dave Filoni, Bryce Dallas Howard, Rick Famuyiwa, Carl Weathers, Peyton Reed and Robert Rodriguez. Showrunner Jon Favreau serves as executive producer along with Dave Filoni, Kathleen Kennedy and Colin Wilson, with Karen Gilchrist serving as co-executive producer.