Coming Soon
Details

Category: Coming Soon
Published: Friday, 26 September 2014 00:03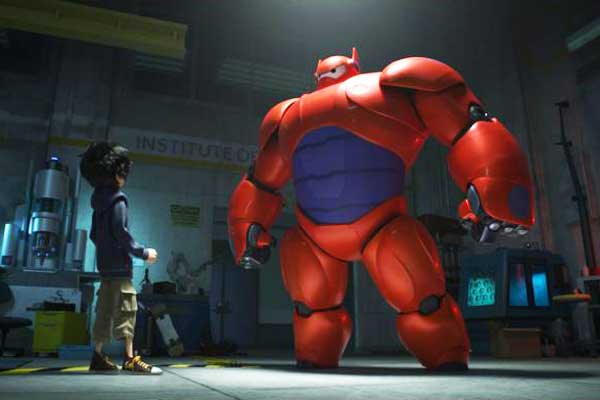 We finally meet the villain in the new trailer for Walt Disney Animation Studios' BIG HERO 6. Take a look at the new full movie trailer which finally has the plus-sized inflatable robot Bamax and his friends suiting up for action.
When a devastating event befalls the city of San Fransokyo and catapults Hiro into the midst of danger, he turns to Baymax and his close friends adrenaline junkie Go Go Tomago (voice of Jamie Chung), neatnik Wasabi (voice of Damon Wayans Jr.), chemistry whiz Honey Lemon (voice of Genesis Rodriguez) and fanboy Fred (voice of T.J. Miller). Determined to uncover the mystery, Hiro transforms his friends into a band of high-tech heroes called "Big Hero 6."
Inspired by the Marvel comics of the same name, and featuring breathtaking action with all the heart and humor audiences expect from Walt Disney Animation Studios, "Big Hero 6" is directed by Don Hall ("Winnie the Pooh") and Chris Williams ("Bolt"), and produced by Roy Conli ("Tangled").
The film hits theaters in 3D on Nov. 7, 2014.