Coming Soon
Details

Category: Coming Soon
Published: Tuesday, 14 March 2017 08:55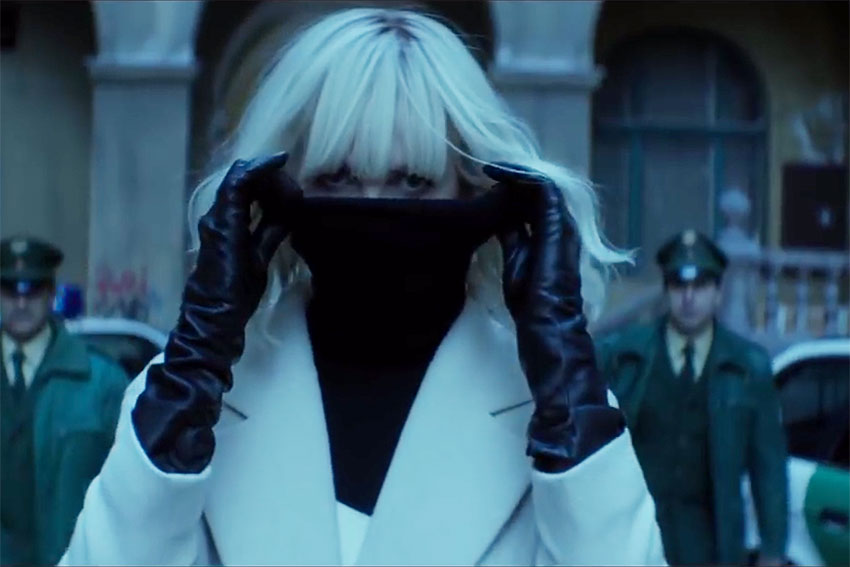 In her next two films, Charlize Theron is kicking some major butt both physically and cyberally with two action-packed films. Theron is the female version of John Wick in her next movie, ATOMIC BLONDE, and she's also the villain in the next FAST AND FURIUOS movie, THE FATE OF THE FURIOUS. Watch the blonde beauty in two new trailers.
Two new trailers premiered last week featuring Charlize Theron in two action movies, ATOMIC BLONDE and THE FATE OF THE FURIOUS.
Charlize Theron is getting the sh** kicked out of her as an MI-6 agent in ATOMIC BLONDE. In THE FATE OF THE FURIOUS, she's causing havoc behind a computer as a cyber terrorist. She's not getting down and dirty, but she's still a bad ass with hacker skills. The eighth film in the FAST AND THE FURIOUS franhise opens first on April 14, and then she goes Jason Bourne in ATOMIC BLONDE in the summer on July 28.
The crown jewel of Her Majesty's Secret Intelligence Service, Agent Lorraine Broughton (Theron) is equal parts spycraft, sensuality and savagery, willing to deploy any of her skills to stay alive on her impossible mission. Sent alone into Berlin to deliver a priceless dossier out of the destabilized city, she partners with embedded station chief David Percival (James McAvoy) to navigate her way through the deadliest game of spies.
A blistering blend of sleek action, gritty sexuality and dazzling style, ATOMIC BLONDE is directed by David Leitch (John Wick, upcoming Deadpool 2). Also starring John Goodman, Til Schweiger, Eddie Marsan, Sofia Boutella and Toby Jones, the film is based on the Oni Press graphic novel series "The Coldest City," by Antony Johnston & illustrator Sam Hart. Kurt Johnstad (300) wrote the screenplay.