Coming Soon
Details

Category: Coming Soon
Published: Tuesday, 18 February 2014 09:10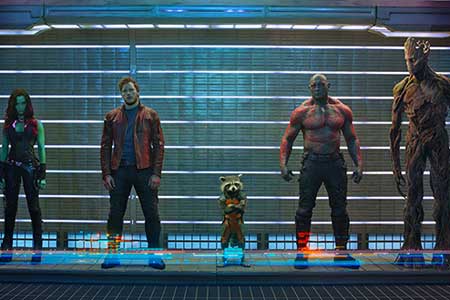 UPDATE: The full trailer is now online.
It's only 15 seconds, but the new teaser trailer for Marvel's GALAXY OF THE GUARDIANS jam packs some good stuff into a short preview. Take a look at the tease which will be followed up by an extended version on Tuesday's Jimmy Kimmel Live!
The short tease previews what we can expect from the Avengers in outer space; lot of cool characters and lots of action. We're seeing Chris Pratt as Peter Quill for the first time as well as Zoe Saldana looking green as Gamora. Images have been released prior to the teaser trailer but seeing it an action is actually causing some excitement for Marvel's movie due out August 1, 2014.
Expect more from GUARDIANS OF THE GALAXY when a full teaser trailer premieres on Jimmy Kimmel Live! Tuesday night.