Details

Category: Interviews
Created: Monday, 27 March 2017 10:24
Published: Monday, 27 March 2017 23:15
Written by Lupe R Haas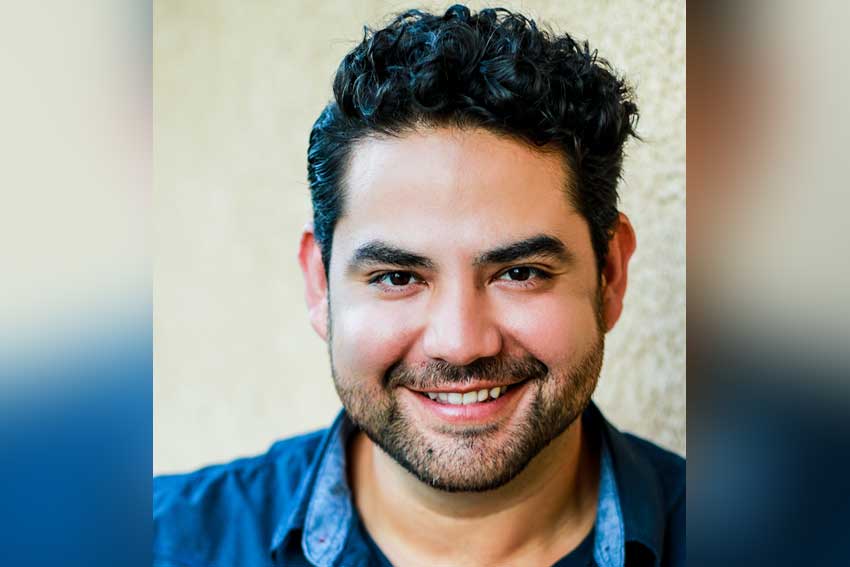 The last we saw Juan Gabriel Pareja's Morales on THE WALKING DEAD, he and his family packed up and left Rick's group in season 1. Since then, the actor has guest starred on several television shows and most recently as a series regular on Amazon's GOLIATH with Billy Bob Thornton. He can also be currently seen in Crackle's comedy MAD FAMILIES. Pareja talks to CineMovie about working in a comedy for the first time, and whether there's a possibility of Morales returning to AMC's THE WALKING DEAD.
Character actor Juan Gabriel Pareja has worked on his fair share of dramatic roles, but MAD FAMILIES marks the first time in a comedy for Pareja. In MAD FAMILIES, three families compete for a camping spot during the Fourth of July holiday weekend. The Crackle movie stars Charlie Sheen, Leah Remini, Finesse Mitchell, Pareja, Efren Ramirez (NAPOLEON DYNAMITE) and other actors known for their roles in comedy. David Spade co-wrote the script along with director Fred Wolf.
The actor admits his first time working on a comedy was intimidating given the other actor's experience in the genre.
"This is new territory for me as far as comedy. I felt like a new kid on the block," says the Houston-native. "I definitely had a blast with all these guys. So it was really nice to have the opportunity to play a comedy and play something that was so much more lighthearted and silly and goofy and maybe more in line with what my day and day way of being in life is."
In MAD FAMILIES, Pareja plays Jose Jonas, a wannabe entrepreneur with the million dollar idea who's constantly seeking his father's approvoal. His Latino family is one of the families fighting over the camping area along with a black and white family headed by Charlie Sheen.
On working with Charlie Sheen, Pareja says the actor was awesome, accommodating and he made him feel at home.
"He was a gentleman through and through and (he) made me feel comfortable. (He) made me feel at ease which goes to make everyone happy and serves the movie."
MAD FAMILIES director Fred Wolf (writer for JOE DIRT, GROWN UPS) also made everyone feel comfortable, and he created a space where he encouraged the actors to bring in a little bit of themselves to the role. The director acknowledged his limited exposure and familiarity to the Latino culture, so he turned to Pareja and others for help.
"He was kind of leaning on me, and counting on me and encouraging me to bring whatever flavor for the personalized kind of element he might not necessarily be privy to. So I peppered in some Latino flavor."
Aside from adding some Latino flavor, he wanted his comedic timing to be on point. He turned to his writer "buddies" to help with riffs and improvising. Given he was in good company of funny actors, he wanted to keep up on set.
In MAD FAMILIES, as the three families compete for the same camping spot, cross cultural trash talk takes place between the families. Pareja was nervous about crossing the line.
"It was actually all in good fun because everyone was present, but there seem to be an implicit, 'ok if nobody had a problem or expect an issue with this to begin with, take it as a signal that this is okay territory. Somehow magically it all worked out without any drama."
Family drama also gets worked into the Crackle movie with Danny Mora playing Pareja's unsupportive father, and Efren Ramirez (NAPOLEON DYNAMITE, CRANK) Naya Rivera (GLEE) as his siblings.
Shot at the Disney Ranch at Placerita Canyon in Santa Clarita, CA, Pareja got to know his co-stars very well. He and Efren developed a friendship during the shoot, and they're talking about working on a future project together. The two also got along with Rivera, and admits they did a lot of goofing around in between takes. "It's always good to work with fellow Latinos as well as others."
Pareja is proud to point out that the Latino characters in MAD FAMILIES don't play up to Latino stereotypes or resort to using accents. This role represents someone who is like him and representative of many Latinos in the United States.
As a child of Colombian immigrants and as an actor, he has a positive outlook that down the line we'll see more roles representative of Latinos in America.
"I'm very optimistic that we'll see more and more young Latinos involved in exploring possibilities of a career in entertainment, in writing and we'll get those stories told. We'll see more of that. Part of that is paying your dues."
Speaking of dues, it's about time his WALKING DEAD character ("Morales") reappear in an upcoming episode. When we last saw Morales, he and his family separated from Rick's group to travel to Birmingham to check up on "las tias (aunts) and primos (cousins)." Pareja recalls telling the producers at the time that in reality there may not be many Latinos in Birmingham, but off they went anyway.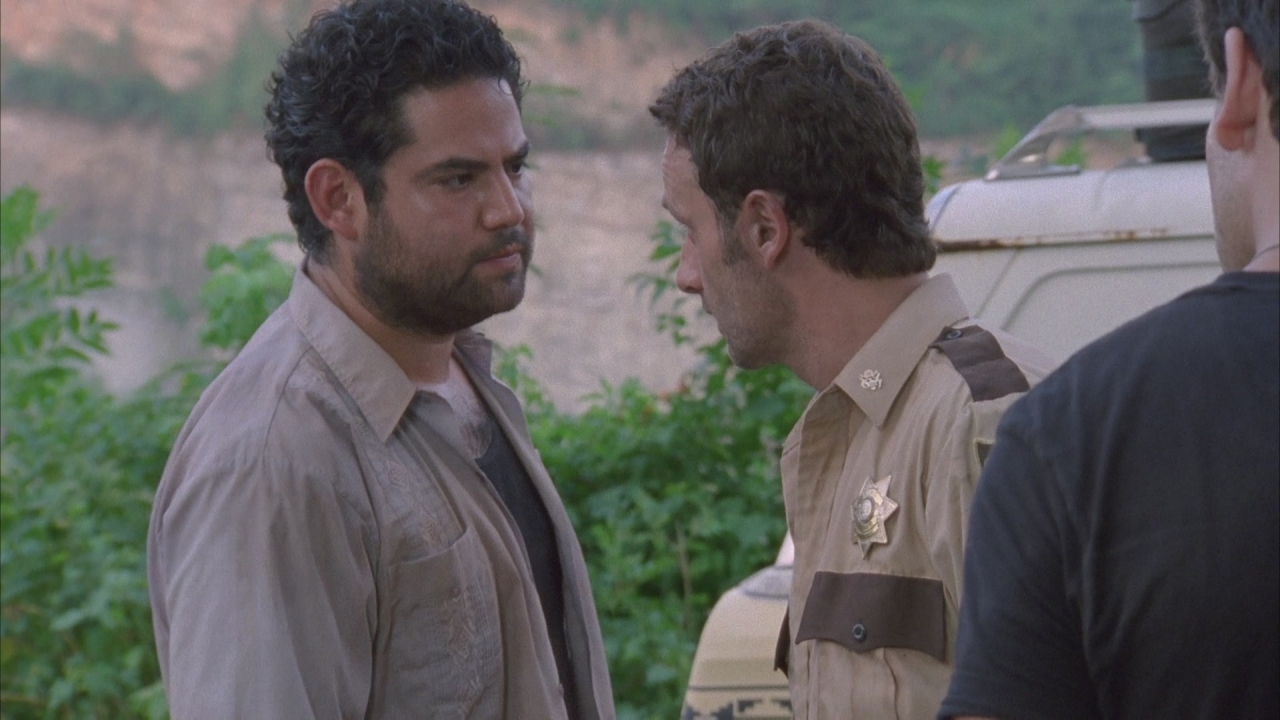 THE WALKING DEAD is currently wrapping up season 7. The actor does often wonder about his character and whether Morales and his family are still alive in the zombie apocalypse and whether he will be reintroduced into a future storyline. After all, he says the show doesn't leave loose ends (e.g. Morgan)
"Man, you know what... I think I'd be watching all the action from the periphery. Just watching and angling and waiting for that right opportunity to save the day when it looks like all hope is lost."
He'll be glad to take that call from THE WALKING DEAD producers in the near future.
For now, catch him in MAD FAMILIES, currently streaming on Crackle.