Details

Category: Interviews
Created: Friday, 06 December 2019 13:43
Published: Friday, 06 December 2019 16:05
Written by Lupe R Haas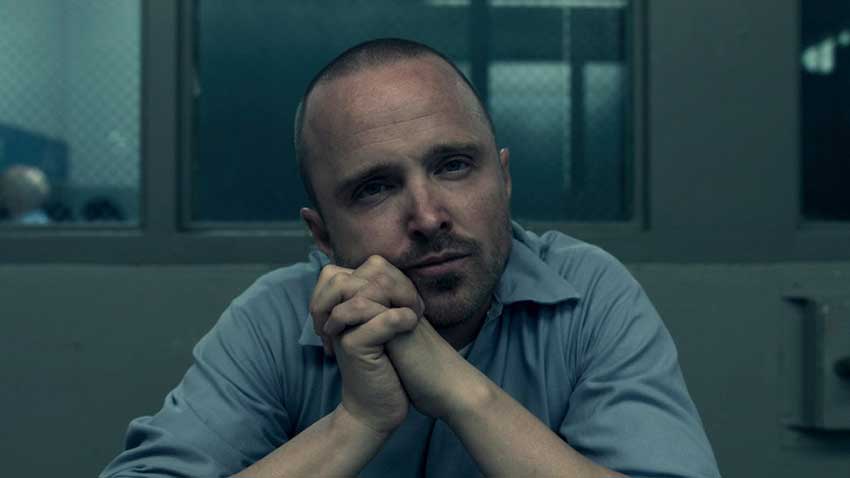 Apple TV's new limited series, "Truth Be Told" (now streaming) will have viewers guessing what will happen next as we discover the sordid secrets of all the characters along the way. Well, it seems the actors in the movie were also kept in the dark about their fate when shooting the show. Aaron Paul and Mekhi Phifer reveal they weren't sure how to play their characters without that information.
Apple TV+'s limited series, "Truth Be Told," starring Octavia Spencer (also serves as executive producer), Aaron Paul, Lizzy Caplan, Elizabeth Perkins, Michael Beach and Mekhi Phifer, is based on the fictional novel "Are You Sleeping" by Kathleen Barber. For fans of true crime podcasts, "Truth Be Told" is inspired by that format.
"Truth Be Told" follows podcaster Poppy Parnell (Academy Award winner Octavia Spencer) as she reopens the murder case that made her famous and comes face to face with Warren Cave (Emmy Award winner Aaron Paul), the man she might have mistakenly helped to put behind bars. Her investigation navigates urgent concerns about privacy, media and race.
Many of the cast were attracted to the series because of Octavia Spencer's starring role and executive producing the project. Spencer admits she doesn't like to push actors when they're considering a project but she did with Aaron Paul.
"You don't want to call and pressure anyone but when he showed interest, I called him and said, 'here are some things to think about,' she revealed at a recent press day. "And I was excited he said 'yes' because he is brilliant."
Paul didn't need much convincing after reading the first two scripts, and signed on. He was curious on whether his character was guilty of the crime but showrunner Nichelle Tramble Spellman deliberately kept that information a secret.
"'Is he guilty? Is he not.' I thought that was information I needed... playing the guy and Nishelle's like, 'you don't need to know that.' Ok, I trust you. But I wanted to know."
The actor wavered on the answer just like the characters in the show, and didn't get the answer until the end of shooting the final episode. However, Spellman did provide information about other characters and swore him to secrecy.
"Our showrunner, she would plant information about other characters, like secrets. 'Do not tell anyone this secret. This is just for you to have. Information for you to know about these characters.' I had never done that before. She's sort of planting a seed of a backstory or about another character, not necessarily your own."
Mekhi Phifer who plays an ex-boyfriend of Spencer's Poppy also didn't have motives for his character either.
"We were pretty much kept in the dark, but that's what made it more exciting," he said at a recent press event. That intrigued him even more to read the next script. He does admit that without the information, he played it a certain way and then changed it once Spellman guided him in the right direction.
As a viewers, we can't wait to get the answer to the burning question in "Truth Be Told." The first three episodes are now streaming on Apple TV+.