Details

Category: Interviews
Created: Tuesday, 12 July 2016 08:39
Published: Tuesday, 12 July 2016 19:00
Written by Lupe R Haas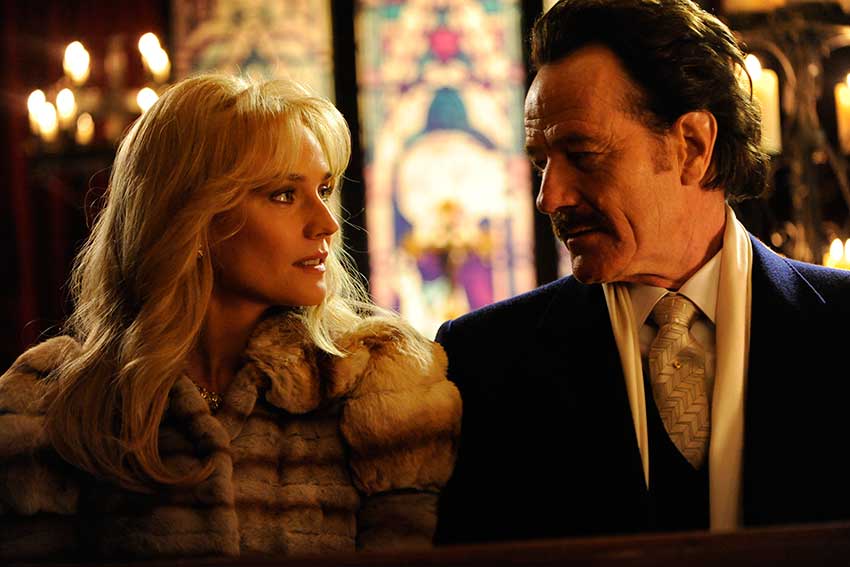 Bryan Cranston plays real-life federal agent Robert "Bob" Mazur who took down more than 100 drug lords and the corrupt bankers who cleaned their dirty money in the new film, THE INFILTRATOR. Cranston tells CineMovie he got to know Mazur and his family very well, and he's astonished at the danger this man faced including jeopardizing the safety of his family to take down Pedro Escobar's drug ring. THE INFILTRATOR star also explains how he and Diane Kruger, who plays his undercover partner, approached the on screen relationship in a platonic way rather than making it sexual and cliche. Listen to the interview below.
Based on a true story, U.S. Customs agent ROBERT "BOB" MAZUR (Bryan Cranston) goes deep undercover to infiltrate Pablo Escobar's blood-soaked drug trafficking scene plaguing the nation in 1985 by posing as slick, money-laundering businessman Bob Musella. Navigating a vicious criminal network in which the slightest slip-up could cost him his life, Mazur got close to Escobar's top lieutenants and business associates.
Directed by Brad Furman (THE LINCOLN LAWYER, RUNNER RUNNER), Bryan Cranston gives one of his best performances since "Breaking Bad" in a tight story that delivers on every front. In the interview, Cranston jokes his job was easy in comparison to Mazur's dangerous work which could cost him his life. As Mazur, he simply could do another take unlike the real thing.
THE INFILTRATOR is in movie theaters July 13, and also stars Benjamin Bratt and John Leguizamo.