Details

Category: Interviews
Created: Tuesday, 31 January 2017 08:30
Published: Tuesday, 31 January 2017 15:09
Written by Lupe R Haas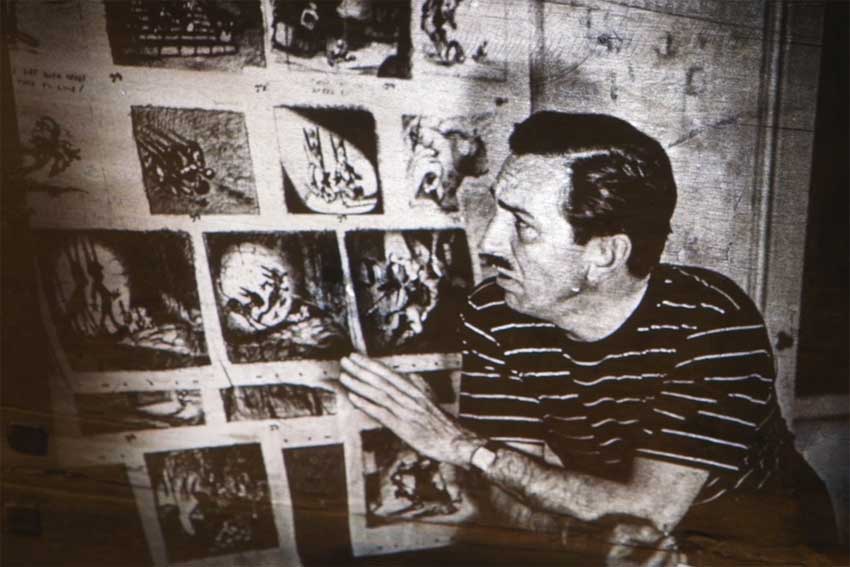 CineMovie got the rare chance to tour the Walt Disney Animation Research Library for a chance to see original drawings and concept art used in Disney's classic film, PINOCCHIO. PINOCCHIO comes to Digital HD and Blu-ray/DVD for the first time January 31, and Disney scoured the vaults for original and deleted scenes from the classic movie.. Fox Carney, the Manager Research of the Animation Research Library, explains the artistry and stories behind original PINOCCHIO artwork housed at the Glendale, CA facility. Watch video below.
The Animation Research Library (ARL) is the leading authority on The Walt Disney Animation Studios' artistic legacy. The library houses a collection of approximately 65 million pieces of animation artwork, created over Disney's 90 year history. The ARL contains the world's largest archive of animation art that includes animation drawings, conceptual design artwork, backgrounds, layouts, cels, story sketches, exposure sheets, model sheets and maquettes.
Disney and Pixar artist can access original artwork at the ARL for upcoming projects or for re-issues such as PINOCCHIO. A highly dedicated staff is in charge of preserving these treasures and digitizing the material for prosperity.
Fox Carney, a twenty-four-year veteran of the Walt Disney Company, gives us insight behind some of the PINOCCHIO artwork pulled for our personal tour of The Animation Research Library.