Details

Category: Interviews
Created: Thursday, 08 June 2017 13:53
Published: Thursday, 08 June 2017 13:53
Written by Lupe R Haas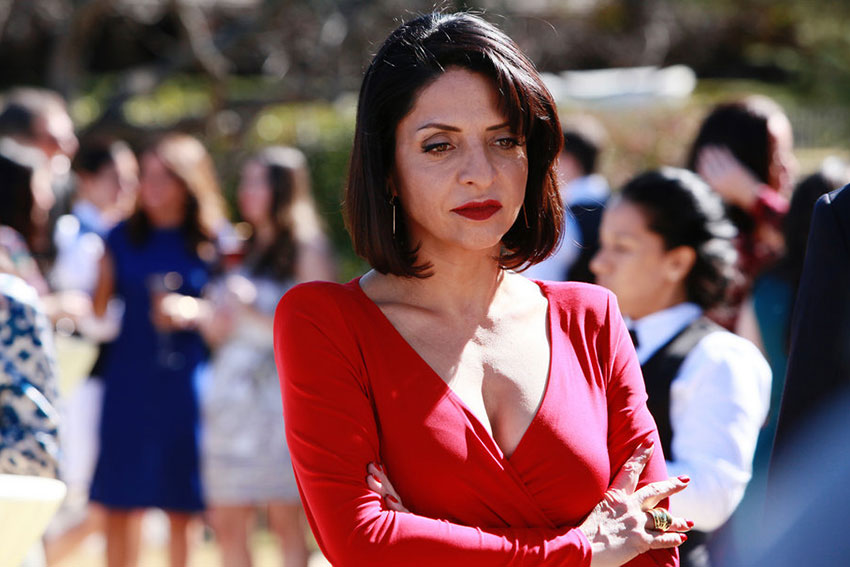 Alice Braga's Teresa will eventually be the Queen of the South in USA series, but she's still got her training wheels on and learning how to run a drug empire from the current queen, Camila, played by Mexican actress Veronica Falcon. Falcon's character on the USA series is like nothing we've seen on television especially for a female character in a position of power. CineMovie caught up with the brilliant actress at the QUEEN OF THE SOUTH Season 2 premiere where we talked about her unique character.
Unlike Cersei (Lena Headey) from GAME OF THRONES or another drug lord, Pablo Escobar as portrayed in NARCOS, Camila's criminal mind is like no other. Falcon plays Camila cool and collected even when assassins and the DEA are after her. She can be cold and calculating but compassionate through her mentoring of Teresa and her weakness for her daughter. Falcon's performance against her on screen husband played by Joaquim de Almeida are some of the best scenes on the show as two lions come to a head. On the first episode of Season 2, Epifanio tells her she's "got more balls than any man I know." That pretty much summarizes QUEEN OF THE SOUTH.
QUEEN OF THE SOUTH premieres its second season Thursday, June 8 at 10/9c, and judging from the firs