Details

Category: Interviews
Created: Wednesday, 14 June 2017 07:24
Published: Wednesday, 14 June 2017 20:36
Written by Lupe R Haas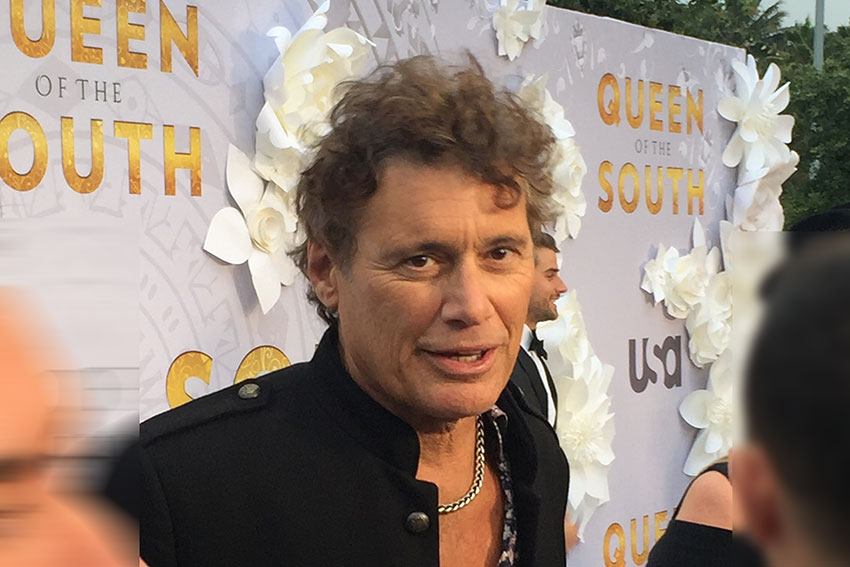 Steven Bauer must be the go-to guy to play narcos. The actor is best known for his role as Manny Ribera alongside Al Pacino in SCARFACE (1983), and he's played a drug cartel boss in TRAFFIC, and on AMC's series BREAKING BAD. The Cuban-American actor resisted playing another crime boss when first approached for a role in USA's QUEEN OF THE SOUTH season 2, but he tells CineMovie a QUEEN OF THE SOUTH producer convinced the RAY DONOVAN star it would be worth his while. Watch the interview below.
Starring Alice Braga as Teresa and Veronica Falcon as Camila Vargas, QUEEN OF THE SOUTH season 2 will feature a Rafael Amaya (El Senor del los Cielos) returning to the screen again to reprise his crossover role, in addition to the return of El Guero, played by Jon Ecker. Joining the fray is actor Steven Bauer as a drug lord named Santos who's about to make Teresa's life even more complicated.
Season 2 follows Teresa's rise to Queen pin and shows the sacrifices she must make not only to survive, but to make it to the top. The show also inked a deal with highly-coveted Latina executive producer Natalie Chaidez to executive produce the series along with David T. Friendly.
CineMovie talked to Bauer at the Hollywood premiere about his new role as Santo and why he plays him over the top. He's also thrilled to be part of a show that features strong women in roles usually dominated by men.
Catch Bauer on QUEEN OF THE SOUTH Thursday's on USA at 10pm.