Details

Category: Interviews
Created: Tuesday, 16 August 2016 22:26
Published: Wednesday, 17 August 2016 08:12
Written by Lupe R Haas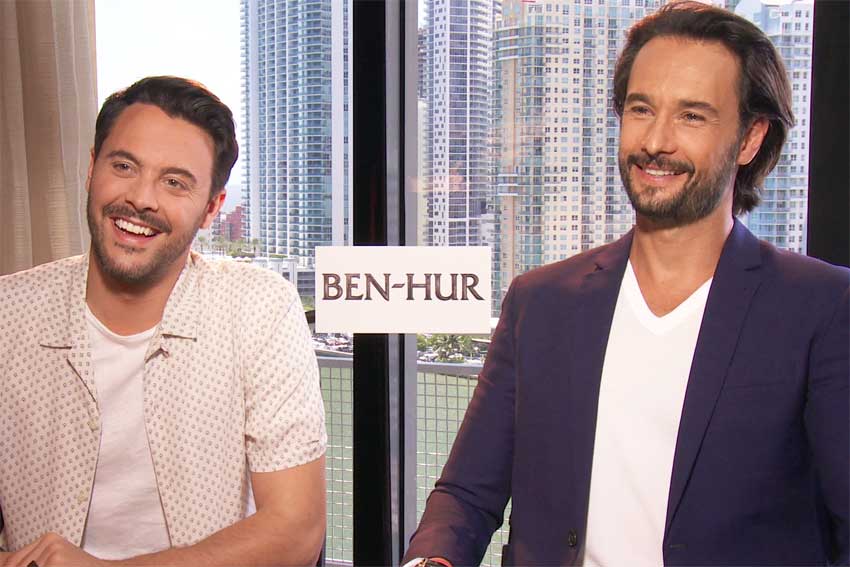 BEN-HUR director Timur Bekmambetov (WANTED, NIGHT WATCH) re-imagines one of cinema's most beloved films with Jack Huston (OUTLANDER, PRIDE AND PREJUDICE AND ZOMBIES) as Ben-Hur and Rodrigo Santoro (300, WESTWORLD) as Jesus Christ. Unlike previous cinematic versions, the film is not just an action-filled spectacle adventure but it also incorporates the spirtial aspect from Lew Wallace's novel, "Ben-Hur: A Tale of the Christ." CineMovie's Michael Angelo Gonzales sat down with BEN-HUR stars Jack Huston and Rodrigo Santoro to discuss the themes of the movie.
In BEN-HUR, Judah Ben-Hur (Huston) is a prince accused of treason by his adopted brother Messala (Toby Kebbell), an officer in the Roman army. Stripped of his privileged status, Judah is separated from his family and wife, and forced into slavery. After five years at sea, Judah returns to Jerusalem seeking vengeance against the man he once called "brother," but finds redemption.
Thanks to director Timur Bekmambetov, who's given us some of the most inventive action scenes in films such as WANTED and ABRAHAM LINCOLN: VAMPIRE HUNTER, the Russian filmmakers does the same in BEN-HUR with spectacular scenes in the chariot race and in battle at sea , but unlike other action movies, it flips the revenge story on its head with spiritual themes based on Jesus Christ's teachings. BEN-HUR, foremost, is an action film, but the actors tackle the underlying themes of the movie in our interview below.