Details

Category: Interviews
Created: Friday, 06 December 2019 12:04
Published: Friday, 06 December 2019 12:04
Written by Lupe R Haas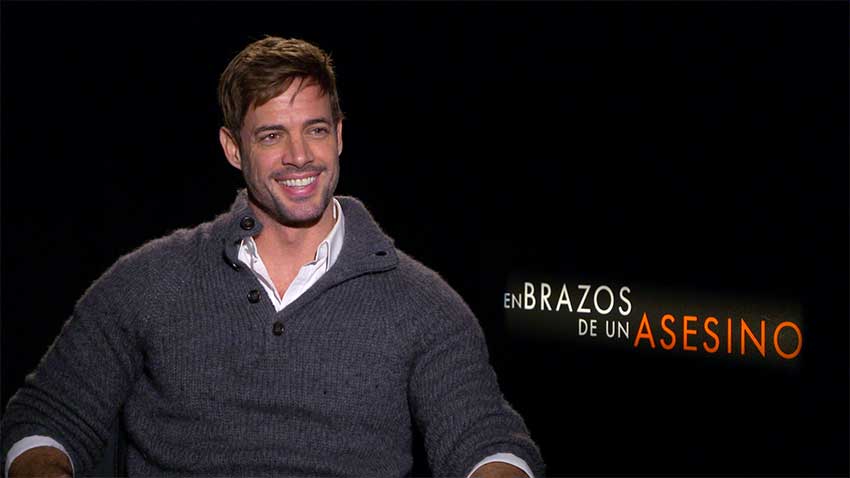 William Levy stars in the action thriller, EN BRAZOS DE UN ASESINO, a Spanish-language film which he cowrote and produced, alongside his partner Jeff Goldberg. We sat down with the hunky actor to talk about why he formed a production company to make films for Latinos and wrote himself a character he's always wanted to play that Hollywood hasn't given him the opportunity to do it. Watch the video below.
EN BRAZOS DE UN ASESINO is now playing in movie theaters.
SYNOPSIS
Victor (William Levy) is one of the world's most handsome men, but he has a deep secret – he is a cold blooded assassin. Smooth talking and seductive, Victor was raised to do one thing only, which is to kill for money. When he is sent to the home of a brutal drug lord to collect payment for his most recent hit, he encounters the beautiful Sarai (Alicia Sanz), who has been forced to spend the last 9 years of her life with the drug lord. After Victor leaves the compound, Sarai seizes her chance at freedom by hiding out in Victor's car. But things don't go as planned and instead of being transported back to her home, she finds herself free from one dangerous man only to be caught in the clutches of another. While on the run from the vengeful drug lord and his brutal henchmen, Victor's conscience catches up with him as he risks all that he stood for to protect his captive. In the end, the power Sarai unknowingly holds over Victor and their undeniable attraction may be what places her right in the arms of a killer.
William Levy stars in the film and serves as screenwriter and producer, alongside Jeff Goldberg. The thriller based on the book "Killing Sarai," by J.A. Redmerski", was directed by Matias Moltrasio. "En Brazos de un Asesino" also stars Alicia Sanz, Adrian Lastra, Roberto Sosa, Ettore D'Alessandro and Jean Jean

SINOPSIS EN ESPAÑOL
Victor (William Levy) es un hombre apuesto, inteligente, audaz y seductor, pero tiene un secreto: es un asesino a sueldo, quien fue entrenado a matar sin compasión. Cuando visita la casa de un brutal narcotraficante a cobrar el dinero por su más reciente crimen, se encuentra con la hermosa Sarai (Alicia Sanz), quien lleva los últimos 9 años secuestrada por el temido traficante. Al marcharse Victor, Sarai aprovecha la oportunidad de escaparse, ocultándose en su auto. Pero las cosas no salen como ella planea, y en vez de encontrar su camino a casa y liberarse de un hombre malvado, Sarai se verá atrapada en las garras de seducción de otro. En la fuga del narcotraficante y sus aliados, Victor tiene crisis de conciencia y lo arriesga todo por proteger a su cautiva. A fin de cuentas, la atracción entre Sarai y Victor y la forma en que lo tiene hechizado, pueden empujarla en brazos de un asesino.
William Levy protagoniza la película, además de ser guionista y productor del film junto a Jeff Goldberg. Basado en el libro "Killing Sarai" de J.A. Redmerski, el thriller fue dirigido por Matías Moltrasio. "En brazos de un asesino" también cuenta con las actuaciones de Alicia Sanz, Adrián Lastra, Roberto Sosa, Ettore D'Alessandro y Jean Jean.