Coming Soon
Details

Category: Coming Soon
Published: Friday, 25 March 2022 01:11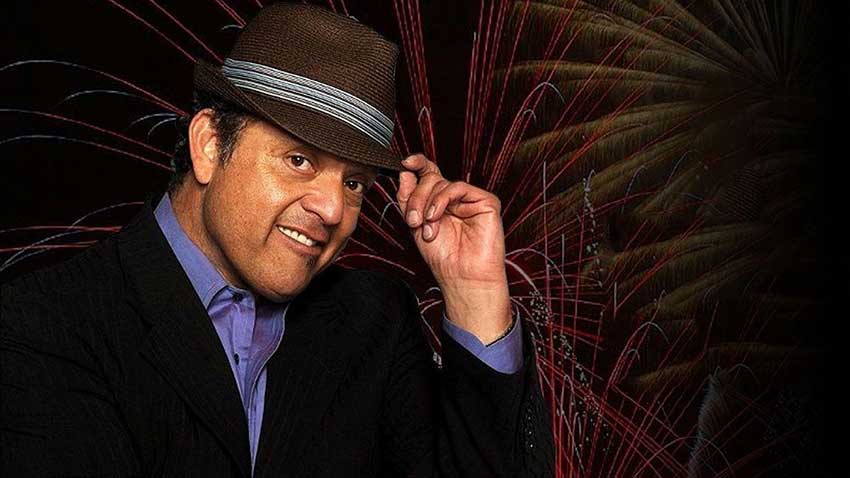 Legendary comedian has partnered with Chicano Hollywood to bring back the "Latin Kings of Comedy" for the 20th Anniversary. Rodriguez will join the stage with fellow Latino comedians: Madtv's Johnny Sanchez, Joey Medina, and Dry Bar Comedian's Dennis Gaxiola, Gilbert Esquivel and others.
Chicano Hollywood, a digital media platform and content producer focusing on Hispanic and Chicano content, announced the premiere event for their newly acquired "Latin Kings of Comedy" brand and has partnered with Comedian Paul Rodriguez to launch the 20th Anniversary Tour of the Latin Kings of Comedy.

The tour will feature Paul Rodriguez and his "Royal Court" of Latino comedians. See the full press release.
PRESS RELEASE
TOUR BEGINS IN US CITIES STARTING MARCH 25


LOS ANGELES — Today Chicano Hollywood, a digital media platform and content producer focusing on Hispanic and Chicano content, is announcing a premiere event for their newly acquired "Latin Kings of Comedy" brand and has partnered with Comedian Paul Rodriguez to launch the 20th Anniversary Tour of the Latin Kings of Comedy.

The tour will feature Paul Rodriguez and his "Royal Court" of Latino comedians including MADtv's Johnny Sanchez, a Latin Kings of Comedy alumnus, Joey Medina and Dry Bar Comedians Dennis Gaxiola, Gilbert Esquivel and much more.

For decades our Latino community has been overlooked from the big screen to the stand-up stage but 20 years ago the Latin Kings of Comedy led by Paul Rodriguez, put Latino comedians on the main stage of American audiences," said Johnny Murillo, Founder of Chicano Hollywood. "That tour opened many doors for Latino comedians across the nation. At Chicano Hollywood, our mission is to amplify and platform the Chicano voice in every space of culture including the stand-up comic scene and what better way to do that then to revive the Latin Kings of Comedy to pave the way to a new era of Latino presence into the hearts of America and the world."

Paul Rodriguez is committed to Hispanic content and giving a voice to the Chicano and Hispanic community. "Hispanics are the largest ethnic minority, yet they're not represented in appropriate numbers on television," said Paul Rodriguez. "If Hollywood doesn't give us a part, we must make our own. I can't believe it has been 20 years, but the Latin Kings of Comedy are back on stage and excited to see the fans."

"The world just came out of a life changing pandemic that brought a lot of heartache and loss to our Chicano community, so the timing of this tour is so perfect. Our mission is to put the smile back on the faces of our Chicano familia," said Murillo.

20TH ANNIVERSARY OF THE LATIN KINGS OF COMEDY TOUR

Tour begins March 25, 2022

Tour Cities:

Lake Elsinore, CA - March 25 - Tickets on Sale
Visalia, CA - March 26 - Tickets on Sale
Las Vegas, NV
Atlantic City, NJ
San Jose, CA
San Ramon, CA
Houston, TX
San Antonio, TX
El Paso, TX
Denver, CO
Albuquerque, NM
Ontario, CA
Fresno, CA

ADDITIONAL CITIES TO BE ANNOUNCED.

For tour dates contact Dennis Gaxiola at: This email address is being protected from spambots. You need JavaScript enabled to view it.

# # #
ABOUT CHICANO HOLLYWOOD:
Chicano Hollywood is a movement with a mission of building an entertainment platform for the Chicano community nationwide. Chicano story tellers are growing in prominence, standing and influence as Comedians, Producers, Directors, DP's, Crew and especially Talent. Chicano Hollywood will echo the values and traditions of the English-speaking Latinos in the United States and is committed to creating content and live entertainment experiences that reflect our voice. Chicano Hollywood is based in Southern California but has familia across the nation.
For more information on Chicano Hollywood visit: www.chicanohollywood.com
For upcoming tour dates and locations visit Chicano Hollywood on Facebook and Instagram
Facebook: https://facebook.com/ChicanoHollywood
Instagram: https://www.instagram.com/Chicanohollywood

ABOUT PAUL RODRIGUEZ:
One of the original and most influential Latino comedians to grace film and stage, Paul Rodriguez makes audiences laugh all over the world (in Spanish and English) with his unique brand of humor that is a perfect blend of his Latin heritage and the American dream. As an actor and comedian, Rodriguez's illustrious career includes over 50 films and countless television series' and comedy specials, including the recently released Paramount's Clifford the Big Red Dog. Rodriguez's most celebrated filmography includes Beverly Hills Chihuahua, Ali, Rat Race, The World's Fastest Indian, Tortilla Soup, and Bloodwork.

As an accomplished writer, director and producer, Rodriguez has many hit projects including his HBO and Comedy Central Specials such as The Here and Wow, Comedy Rehab, and The Original Latin Kings of Comedy, for which he both starred in and executive produced as well as the film A Million to Juan, which he also wrote and directed.