Coming Soon
Details

Category: Coming Soon
Published: Monday, 14 November 2022 17:28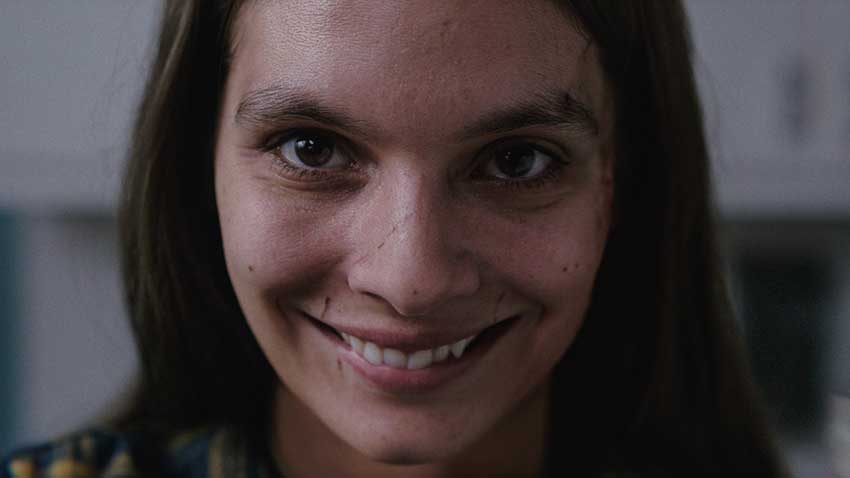 SMILE is the surprise hit of 2022 with the horror film earning over $200 million worldwide. Now those at home not get to see what everyone is smiling about when SMILE arrives on digital platforms Tuesday with over an hour of bonus content including the short that inspired the story behind SMILE. The 4K Ultra HD, Blu-ray™, and DVD version will arrive on December 13. See the bonus features for the digital release below.
Released in theaters on September 30, SMILE just crossed the $100 million mark domestically. The genius marketing campaign no doubt paid off with audiences flocking to see what the terrifying smile at sporting events was all about.
The film stars Sosie Bacon as Dr. Rose Cotter who, after witnessing a bizarre, traumatic incident involving a patient, starts experiencing frightening occurrences that she can't explain. As an overwhelming terror begins taking over her life, Rose must confront her troubling past in order to survive and escape her horrifying new reality.
Fans of the terrifying and mind-bending box office smash hit film SMILE can buy it on Digital to watch at home beginning November 15, 2022, from Paramount Home Entertainment. The film will arrive on 4K Ultra HD, Blu-ray™, and DVD on December 13.
The Digital, 4K Ultra HD, and Blu-ray releases come packed with over an hour of heart-pounding bonus content, including the award-winning, chilling short film by writer/director Parker Finn that inspired SMILE. Face your fears with deleted scares not seen in theatres, go behind the scenes with the cast and crew, then fully immerse yourself in the escalating nightmare with the director's commentary.
Bonus Content
Commentary by director Parker Finn
Laura Hasn't Slept—The original short film that inspired SMILE with an introduction by director Parker Finn
Something's Wrong with Rose: Making SMILE
Flies on the Wall: Inside the Score
Deleted Scenes—With optional commentary by director Parker Finn
SMILE will also be available on Digital in a two-movie collection with the terrifying thriller Spell starring Omari Hardwick. The film will also be available to stream on Paramount+.