Coming Soon
Details

Category: Coming Soon
Published: Monday, 01 February 2021 17:26
Marvel Studios released a new WandaVision trailer and poster as we head into Episode 5 of the Disney+ series. "We are not in Kansas anymore" comes to mind watching the latest preview when Wanda and Vision's idyllic suburban life is about to crash. The preview introduces the idea that perhaps Wanda will battle Monica and the agency to keep her fake life going?
It seems Wanda doesn't want to come back to reality. Will the new agency S.W.O.R.D.'s attempt to infilitrate her dream world and will she fight at any cost to keep living with Vision? A battle is brewing, and we can't wait to see what happens. Will we learn more about Kathryn Hahn's character and how she fits in? Early trailers indicated she might be a third party in this mess.
Fridays can't come too fast for more answers to this complex Marvel show.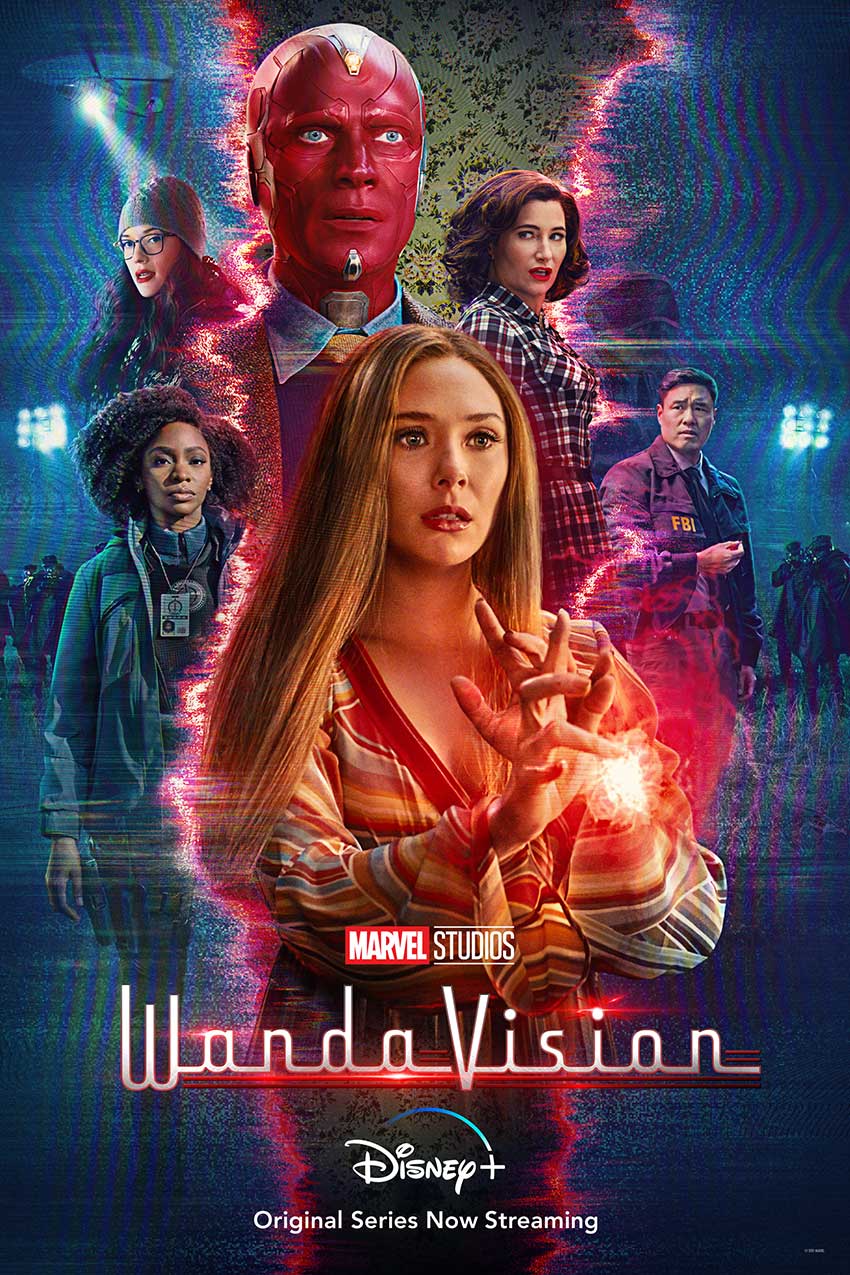 More About WandaVision
"WandaVision" is a blend of classic television and the Marvel Cinematic Universe in which Wanda Maximoff and Vision—two super-powered beings living idealized suburban lives—begin to suspect that everything is not as it seems.
"WandaVision," the first Marvel Studios series created exclusively for Disney+, stars Elizabeth Olsen as Wanda Maximoff, Paul Bettany as Vision, Kathryn Hahn as Agnes, and Teyonah Parris as Monica Rambeau, who was introduced to audiences in "Captain Marvel." Kat Dennings reprises her role as Darcy from "Thor" and "Thor: The Dark World," and Randall Park reprises his role as Jimmy Woo from "Ant-Man and The Wasp." The series is directed by Matt Shakman with Jac Schaeffer as head writer. Featuring nine episodes, "WandaVision" is now streaming on Disney+.