Coming Soon
Details

Category: Coming Soon
Published: Sunday, 29 November -0001 16:00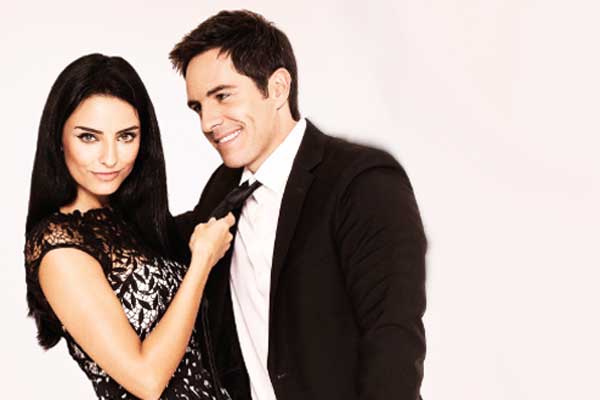 Eugenio Derbez's adult daughter Aislinn Derbez is the lead in the Mexican comedy A LA MALA, and a new movie one-sheet has been revealed for the U.S. release.
When aspiring actress Maria Laura's best friend begs her to flirt with her boyfriend to test his fidelity, Maria finds a lucrative new career. After being hired by women across the city, Maria is given a gig that should be business as usual until she ends up falling head over heels for her latest mark.
A LA MALA opens February 27.
Spanish Synopsis:
Cuando la mejor amiga de la aspirante a actriz María Laura le ruega que coquetee con su novio para poner a prueba su fidelidad, María descubre una nueva y lucrativa carrera. Tras ser contratada por mujeres de toda la ciudad, a María le dan una tarea que simplemente debería ser un caso más, hasta que termina enamorándose perdidamente de su más reciente objetivo.