Coming Soon
Details

Category: Coming Soon
Published: Saturday, 10 May 2014 22:21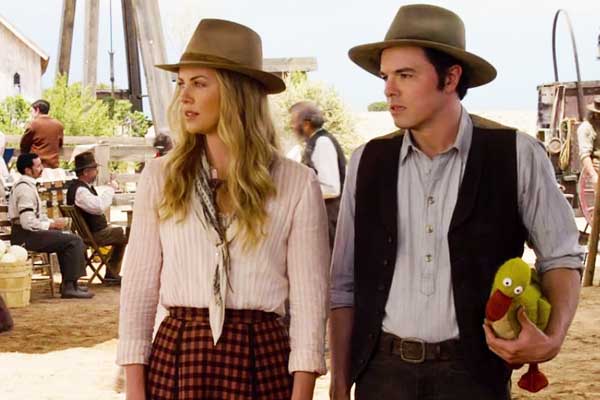 In usual Seth MacFarlane fashion, he's flipping the bird in his new movie poster for A MILLION WAYS TO DIE IN THE WEST cleverly using a cactus plant. Take a look at the hilarious new one-sheet for the comedy which has the creator of "Famiy Guy" and Ted starring in his first role on screen.
Seth MacFarlane directs, produces, co-writes and plays the role of the cowardly sheep farmer Albert in A MILLION WAYS TO DIE IN THE WEST. After Albert backs out of a gunfight, his fickle girlfriend leaves him for another man. When a mysterious and beautiful woman rides into town, she helps him find his courage and they begin to fall in love. But when her husband, a notorious outlaw, arrives seeking revenge, the farmer must put his newfound courage to the test.

Starring alongside MacFarlane are Oscar® winner Charlize Theron, Amanda Seyfried, Giovanni Ribisi, Neil Patrick Harris, Sarah Silverman and Liam Neeson.