Details

Category: Interviews
Created: Tuesday, 09 May 2017 16:42
Published: Tuesday, 09 May 2017 17:22
Written by Lupe R Haas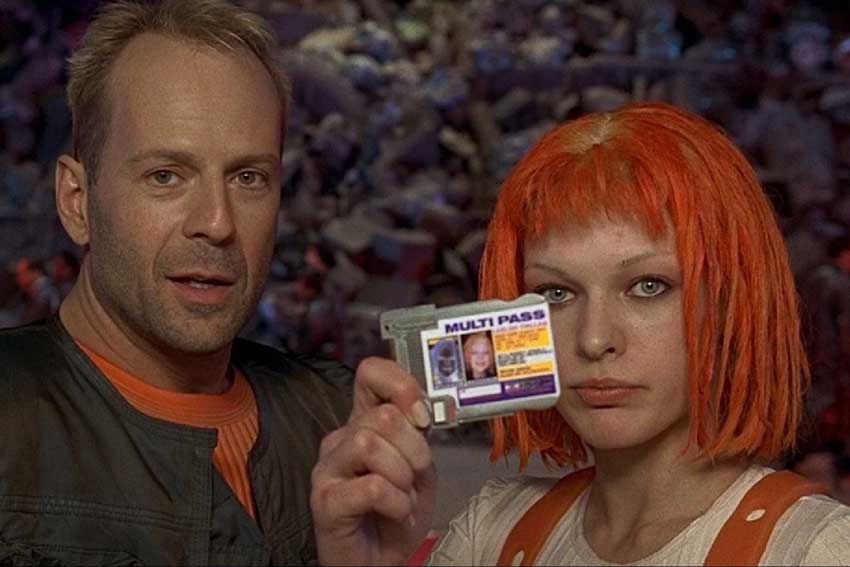 THE FIFTH ELEMENT is one of those movies you can watch over and over again when it comes on cable because the Luc Besson film is so much fun. The sci-fi movie starring Bruce Willis, Chris Tucker, Gary Oldman and Milla Jovovich hits its 20th anniversary mark Tuesday, and CineMovie got to sit down exclusively with the French director who talked about making the film 20 years ago which he claims was a nightmare behind the scenes.
Critics killed THE FIFTH ELEMENT when it was released on May 9, 1997, but fans like myself enjoyed the hell out-of-this-world experience that was both flamboyant and quirky. THE FIFTH ELEMENT also achieved something that lacked in major Hollywood films, and that was having a very diverse cast including a black President played by Tommy "Tiny' Lister.
Before CGI was mastered, directors like Luc Besson relied on clunky technology and cameras to achieve the effects partially in camera. CineMovie had the chance to sit down with Luc Besson while promoting his new sci-fi film, VALERIAN AND THE CITY OF A THOUSAND PLANETS to talk about how the digital age has made his work easier.
During our sit down with Besson and his VALERIAN AND THE CITY OF A THOUSAND PLANETS star Car Delevingne, Besson says making this movie was less of a nightmare than THE FIFTH ELEMENT almost 20 years ago. THE FIFTH ELEMENT was ground-breaking for its time, but it wasn't without trouble. The French filmmaker says it would take hours to set up one shot with a huge camera. Now he can hand hold a camera and get his shot.
"THE FIFTH ELEMENT was the old-fashioned special effects. It was before the digital. So it was a nightmare," admits the French director. "You have to lock the camera for six hours. Today I take a camera on your shoulders and shooting over their (pointing to Cara) shoulders - they can't see what I'm doing. Today the technique is so high, the limit is the imagination. Which is good news for me."
Once again, Besson tackles outer space 20 years later with VALERIAN AND THE CITY OF OF A THOUSAND PLANETS which opens in movie theaters July 21.
Interview: Director Luc Besson Ran A Tight Ship On 'Valerian And The City Of A Thousand Planets'