Details

Category: Interviews
Published: Sunday, 14 October 2018 17:03
Written by Alexa Santana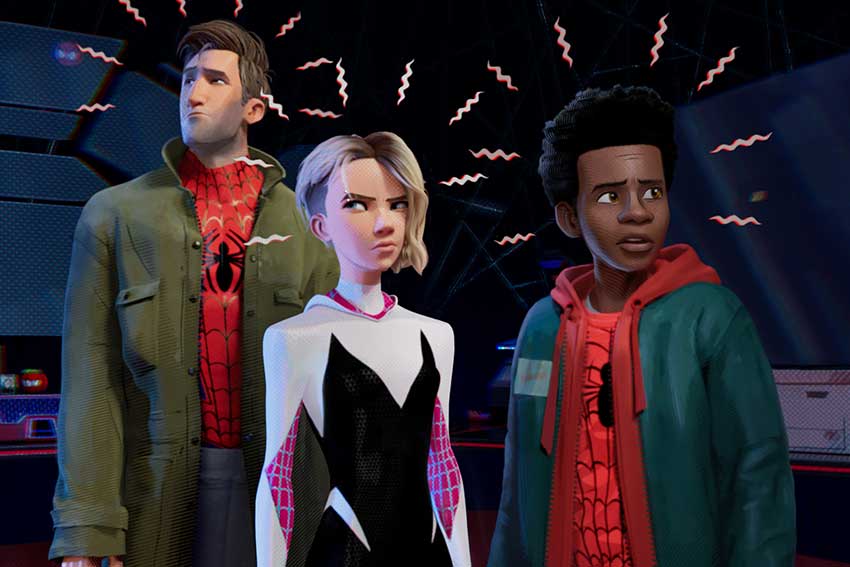 If you're expecting another Spider-Man film with Peter Parker, then think again. There's more to Spider-Man than Peter Parker, and that person is Miles Morales. What does this new iteration of the Spider-man comic mean in the larger scope of the superhero franchise? CineMovie got some early scoop when we visited Sony Pictures Animation for an early preview with filmmakers Chris Miller and, Phil Lord (THE LEGO MOVIE, 21 JUMP STREET) and actor Shameik Moore who provides the voice of Miles Morales.
SPIDER-MAN: INTO THE SPIDER-VERSE will capture your not-so-typical Spider-Man story line as it follows an Afro-Latino teen from the Bronx, played by Shameik Moore. The concept of Miles Morales appeared in the comic book world back in 2011. Miles Morales is the son of a Puerto Rican mother and an African-American father. Miles Morales is not the first Latino Spider-Man. Miguel O'Hara assumed the identity of Spider-Man in Marvel's Marvel 2099 comic book line in 1992. His character was of Mexican descent living in New York City. However, Sony Pictures Animation decided to go with the Mile Morales comic book character for the animated movie.
"Doing a Miles Morales story with a new story and character was really exciting. It was a chance to reimagine what a superhero could be," say Chris Miller and Phil Lord, creators of the movie.
Although this film follows a new storyline, it still contains similar aspects as the other films; He still gets bitten by a spider and fights villains.
While Miles is the main character in this film, viewers can still expect to see Peter Parker (voiced by Jake Johnson). Before Miles becomes the new superhero, there was an existing Spider-Man. An unfortunate event causes him to die which leads Peter Parker from a different universe to teach Miles about what it takes to be the next Spider-Man. Could this be related to Peter Parker's destiny in the Marvel' s AVENGERS: INFINITY WAR?
They may not be related at all since this new Spider-Man outing is under the Sony banner and not Disney's Marvel. What we do know from the latest INTO THE SPIDER-VERSE trailer is that Spider-man and the OG Peter Parker are not alone. They are accompanied by Spider friends from other parallel universes.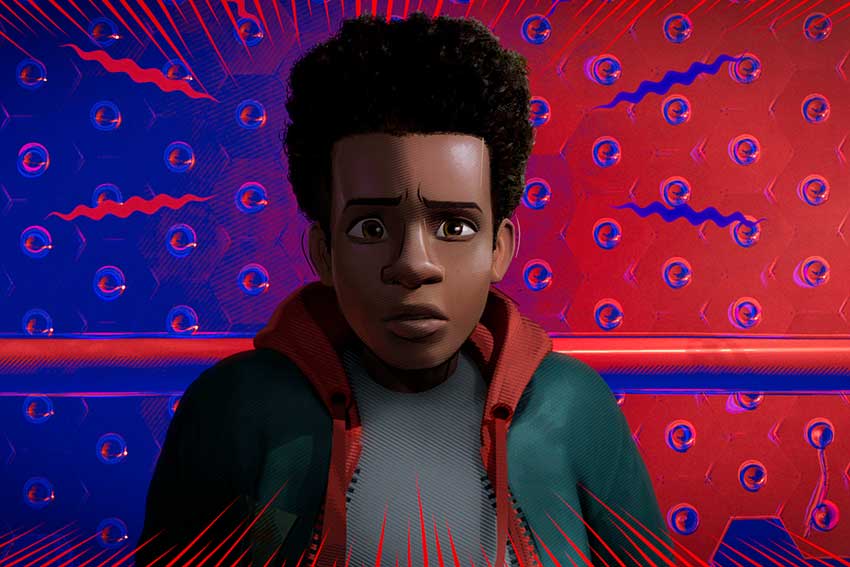 Shameik had long wanted to play this character. He's excited to play a character he knows many children can relate to, including his nephews. And Shameik made it happen through envisioning his desire.
"I did a movie called 'Dope' and my friend got me a journal and I wrote 'I am Spiderman' and 'I am Miles Morales.' Next thing I know I got that call saying I was Spider-man," says Moore.
While Shameik is of Jamaican descent, Spanish is spoken in the film. An early clip shown at the special event, Mile's mother speaks Spanish to the young superhero but he responds in English. Miles Morales comes at a time when diversity is very much needed in the superhero space especially a Latino one.
SPIDER-MAN: INTO THE SPIDER-VERSE is in movie theaters December 14.