Details

Category: Interviews
Created: Saturday, 30 January 2021 00:37
Published: Saturday, 30 January 2021 13:16
Written by Lupe R Haas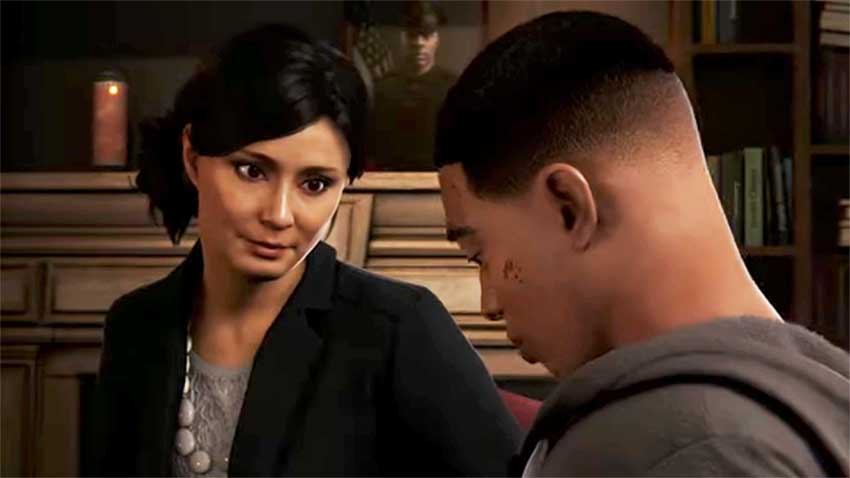 Actress Jacqueline Pinol (Bosch) talks about her experience making PS5's "Spider-Man: Miles Morales" and why she's glad to be playing someone with an actual storyline rather than just the role of "mom." The Latina actress also chats with CineMovie about her role in Bosch.
In her two most recent outings, Pinol plays working women in Bosch as a detective and in PS5's Spider-Man: Miles Morales as mom but more importantly she's also helping to save Spanish Harlem from corruption.
As Rio Morales in PS5's Spider-Man: Miles Morales, Pinol is not merely Spider-man's mom but a woman fighting corruption on the political level and a single mom supporting her superhero son, Miles. Rio Morales in SPIDER-MAN: INTO THE SPIDER-VERSE was not a fleshed out character, but in the video game by Insomniac Games, Rio has a much bigger role with a much more meaningful storyline. You don't have to be a superhero to enact change, and her character exemplifies that.
CineMovie chatted with the Latina actress about the behind the scenes in the making of the video game, as well what it means to have representation for people of color in this groundbreaking game.
Spider-Man: Miles Morales is currently available on PS5, and you can catch all six seasons of Bosch on Amazon Prime.
More about Jacqueline Pinol
Multi-lingual, Latinx firecracker actress and video game veteran, Jacqueline Piñol is back as 'Rio Morales,' the mother of Miles Morales in "Marvel's Spider-Man: Miles Morales." Picking up a year after the events of Marvel's Spider-Man: The City That Never Sleeps, superhero hopeful Miles Morales has gained spider-like powers himself and looks to become the newest web-slinger of New York City under the guidance of his mentor, Peter Parker. Later after his training with Peter is complete, Miles has fully integrated himself into the black and red suit as an experienced Spider-Man while defending both his new home in Harlem and the rest of New York City from a gang war between the energy corporation, Roxxon and a high-tech criminal army, known as the Underground, lead by the Tinkerer. Parker tells Miles that he has to be like his late father and walk on the path to becoming a hero for the city of New York. Jacqueline brings to life 'Rio Morales,' the mother of protagonist and hero Miles Morales. She's a strong and encouraging presence in Miles' life whose support helps Miles keep his head above water when he feels overwhelmed. In this new story, 'Rio' has entered the political race, and is campaigning for office in Harlem against the nefarious power company Roxxon, which opens her up to a whole new world of attacks and danger.

Amazon Prime's hit series "Bosch" follows the life of Los Angeles police detective 'Harry Bosch' who works to solve the murder of a thirteen-year-old boy while standing trial in federal court for the murder of a serial killer. Jacqueline brings to life 'Detective Julie Espinosa' a detective that works in the Robbery-Homicide Division of the LAPD.

The Latin beauty was born in Queens and moved to Los Angeles at a young age with her parents and 2 sisters. A determined child, Piñol always knew she wanted to be an actress. While attending Beverly Hills High School, she was busy early on with commercial jobs and landed her first television role as Ricky Martin's younger sister on "General Hospital." She went on to attend college at Loyola Marymount University in Los Angeles and continued to pursue her dreams. Her resume grew quickly, landing major roles on popular shows including "Ponderosa," "Resurrection Blvd," "CSI: New York," "Lincoln Heights" and many more. A woman that can do it all, Piñol has also excelled as a voiceover actress in feature films such as BRIDE WARS (Anne Hathaway & Kate Hudson) and in some of the most popular video games including "Transformers: The Game," "Unchartered 3," "Quantum Break," and much more.

Not just a multifaceted actress, Jacqueline is a jack of all trades in her personal life. Most don't know that Piñol fluently speaks 4 languages: English, Spanish, French and Italian. She is also a passionate animal advocate and works with various charities throughout the states and is currently working on a documentary about saving abandoned animals across the country.

Now a mother, when Jacqueline isn't busy in front of a camera acting or working with motion capture experts on a new video game, she can be found spending time with her family. She is also a fierce advocate for dogs in the United States which lead to her creating THE CANINE CONDITION: A Dogumentary Series