Details

Category: Interviews
Published: Monday, 08 October 2018 22:32
Written by Lupe Rodriguez Haas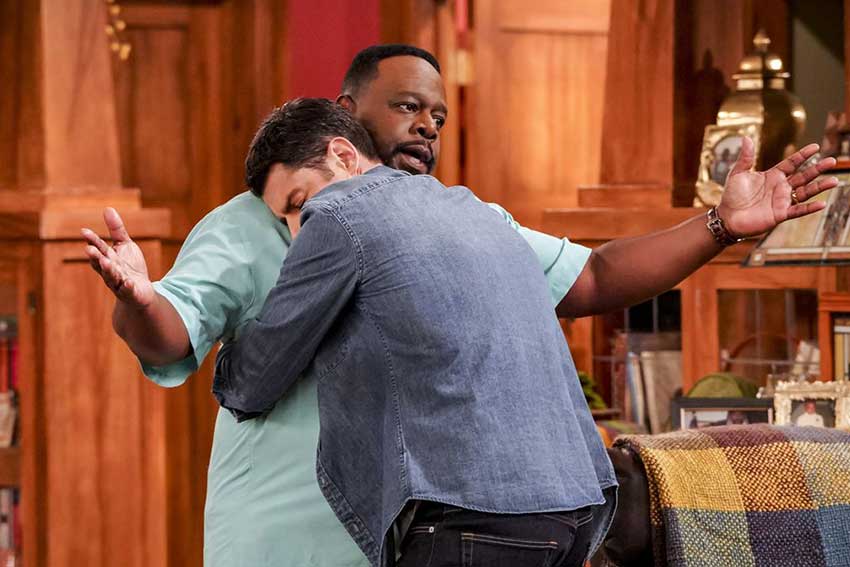 You don't often hear the word "racist" on television sitcoms, but on CBS' new fall show, "The Neighborhood," the word is thrown around for laughs. Starring and executive produced by Cedric the Entertainer, the comedian tells CineMovie it's a good time to talk about race relationships in a funny manner.
The Monday night CBS sitcom also stars sitcom veterans Tichina Arnold ("Martin"), "New Girl's" Max Greenfield and "2 Broke Girls" Beth Behrs. "The Neighborhood reverses the idea of "The Jeffersons" in that a white family from the Midwest moves into a predominately working-class black neighborhood in Los Angeles. Cedric's Calvin character is prejudiced against his new white neighbors, but Dave (Greenfield) sees it as his mission to make friends with the curmudgeon next door.
The idea for the show originated with executive producer Jim Reynolds who based it on his life when he moved his family to an African-American community. In another time, that premise would probably not have been greenlight for a network show but given the recent divide in the United States, "The Neighborhood" is timely.
"I think that having the show that's on CBS at this time...on a really big platform, big network television, to talk about something that's really prevalent in our society right now in the sense that we're dealing with a climate that feels like people have to be divided along racial lines," says Cedric. At the same time, we do see this ideology of people moving and living together. The show is going directly at all of that."

Beth Behrs and Max Greenfield On Their Quick Return To Television with 'The Neighborhood'
Cedric definitely wants the show to start conversations especially around the water cooler. While the show has entertainment value and laughs, there is a deeper message in "The Neighborhood" that may often make viewers squirm on their sofas.
"I think that ideally we would live in a better world if people simply just got to know the person next to them without judging them or having some predisposed idea because of their skin color or sexual orientation or any of these things when you judge people's sh** without knowing them. And that's where we want to be able to create dialogue and tell stories from and show how uncomfortable that is at times. This is why it's funny because it actually is uncomfortable when you think something is going to happen and it doesn't."
Catch Cedric the Entertainer stir up things on CBS on Mondays on "The Neighborhood."
Cedric The Entertainer On Playing A Prejudice Character On New CBS Show, The Neighborhood
4 Reasons Why CBS' New Fall Shows Will Send Loyal Viewers Into Shock