Details

Category: Interviews
Created: Friday, 22 April 2016 16:44
Published: Friday, 22 April 2016 16:44
Written by Lupe R Haas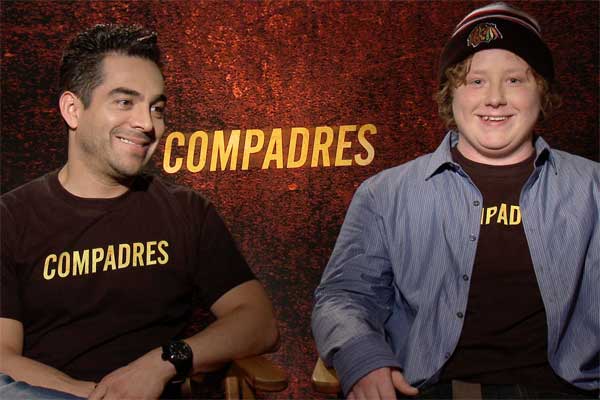 Mexican comedian Omar Chaparro partners up with all-American actor Joey Morgan for the action comedy, COMPADRES. CineMovie sat down with the two actors to talk about their odd coupling on set and off, and what buddy comedies are their favorites. Chaparro also discusses his first time playing it serious for the bilingual movie which also stars his buddy Eugenio Derbez's daughter Aislinn Derbez who he had to kiss in the movie. He tells CineMovie's Sue Evelyn Gil that scene was very difficult for him because of his friendship with her father.
COMPADRES opens April 22.