Details

Category: Interviews
Created: Tuesday, 11 December 2018 14:44
Published: Tuesday, 11 December 2018 14:48
Written by Lupe R Haas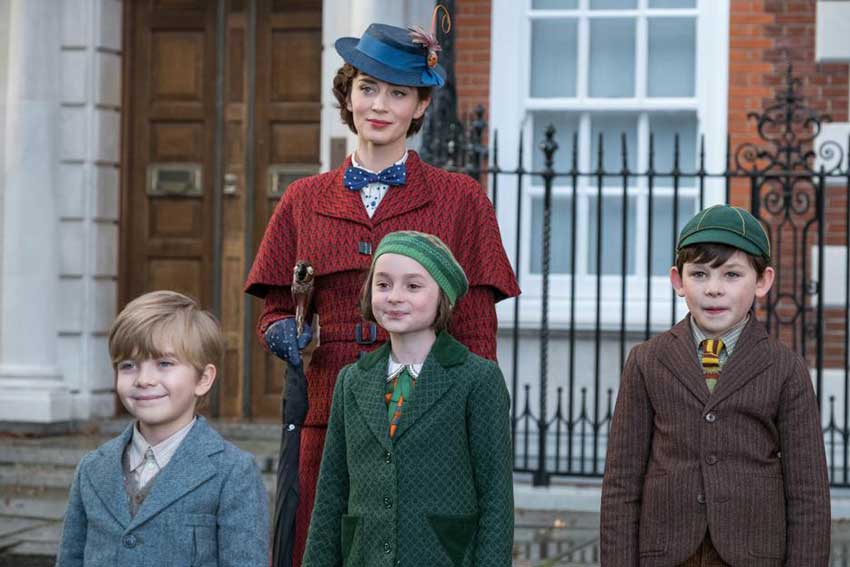 Emily Blunt is Mary Poppins 2.0 in Disney's MARY POPPINS RETURNS, and her singing in the film is angelic especially belting out the film's central song, "The Place Where Lost Things Go." Watch as she describes her first reaction to singing the song for the first time.
In the film, Mary Poppins returns decades later during depression-era London with a grown Jane and Michael Banks, along with Michael's three children. The Banks have lost a great deal, and the children are being strong for their father Michael. Mary Poppins comes to the rescue in their time of need.
MARY POPPINS RETURNS features all-new original songs with music by Marc Shaiman and lyrics by Scott Wittman. One of the central themes of the movie is loss, and for that, Shaiman and Wittman composed a lullaby titled "The Place Where Lost Things Go" sung by Blunt. Listen to it below.
The sentimental lyrics got to Blunt during rehearsals, and during the recent press conference with the filmmakers and Blunt's costars, she described why it was difficult to get through that musical number.
MARY POPPINS RETURNS opens in movie theaters Wednesday, December 19.