Details

Category: Interviews
Created: Thursday, 06 April 2017 08:48
Published: Friday, 07 April 2017 07:34
Written by Lupe R Haas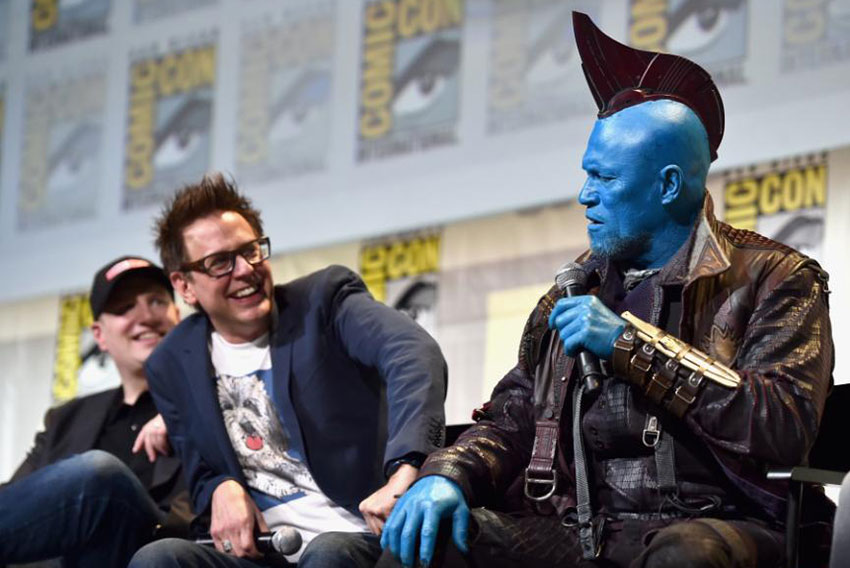 Michael Rooker reprises his role as Yondu in the follow-up to the highly-entertaining GUARDIANS OF THE GALAXY. GUARDIANS OF THE GALAXY VOL. 2 director and writer James Gunn is touting Rooker's performance as award-worthy, and he can't wait for fans to see his performance.
In GUARDIANS OF THE GALAXY, the space pirate Yondu (Rooker) is a sort of father figure to Chris Pratt's Peter Quill, although a slightly abusive one. In the Marvel sequel, Michael Rooker's character may be showing a sensitive side given that Gunn describes Rooker's performance as exceptional and worthy of a Best Supporting Actor nomination. Let's just hope that doesn't mean Yondu will be going to space heaven. Michael Rooker has a history of being killed off. Rooker's demise in THE WALKING DEAD was very moving and emotional when he sacrificed his life for his baby brother Daryl, redeeming himself for his despicable behavior on the show. Yondu's death is unlikely, however, given that Rooker will once again don the blue face for AVENGERS: INFINITY WAR.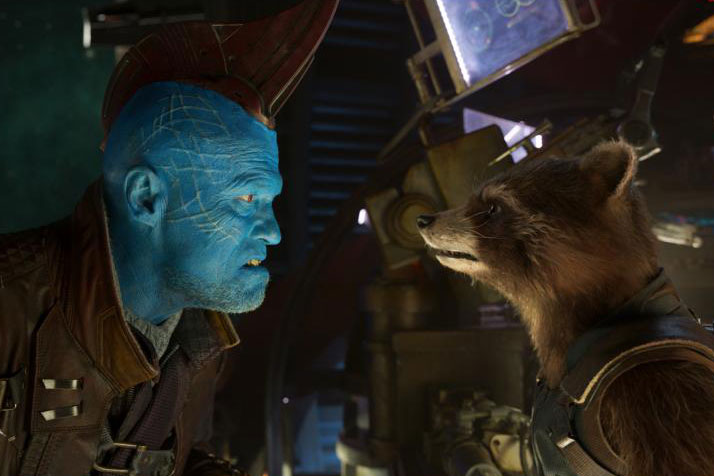 James Gunn and Michael Rooker are buddies in real life. GUARDIANS OF THE GALAXY VOL. 2 is their fourth collaboration together including Gunn's latest movie THE BELKO EXPERIMENT, currently playing in movie theaters. While promoting THE BELKO EXPERIMENT, Gunn gushed about Rooker calling him a "fantastic good person" and actor. They're so close, Gunn's girlfriend had Rooker's face printed on rolls of toilet paper. Rooker got a kick out of the gesture.
Aside from being a friend, Gunn believes Rooker's work in the Marvel sequel will have everyone talking about Rooker's performance.
"When you guys see GUARDIANS OF THE GALAXY VOL. 2, you will agree with what I say now which is Michael Rooker deserves a Best Supporting Actor nomination for his role in GUARDIANS OF THE GALAXY VOL. 2. He's an amazing actor. It is a role in a lifetime for him. He is someone that every single person that sees the movie loves."
Rooker never disappoints in his work, so we can take Gunn's words to heart. Gunn also revealed that Marvel is planning a third GUARDIANS OF THE GALAXY, but he's not sure he'll return to direct. He's "mulling over" the decision, but he does enjoy working with Marvel. "I feel creatively fulfilled at Marvel," says Gunn, but the superhero movies do limit his ability to work on other big budgeted movies. Listen to the interview.
James Gunn Talks 'The Belko Experiment' And Why 'Guardians of the Galaxy Vol. 2' Is His Most Personal Film
GUARDIANS OF THE GALAXY VOL. 2 is in movie theaters May 4.