Details

Category: Interviews
Published: Wednesday, 24 January 2018 08:54
Written by Alexa Santana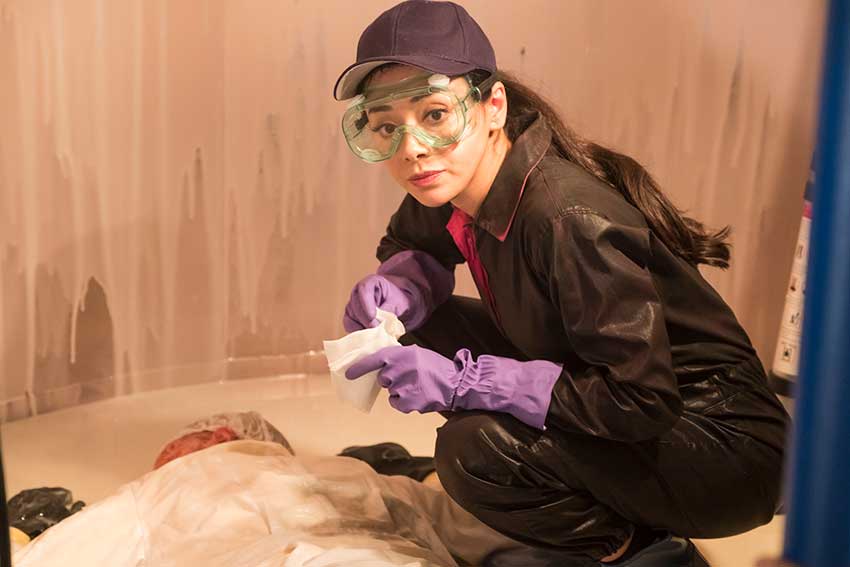 Lucifer's Aimee Garcia isn't just grateful for being a working actor but she's proud to be making a difference on television when it comes to women's portrayals specifically for Latinas.
Aimee plays Ella Lopez on the FOX show, a forensic scientist who grew up in a rough neighborhood in Detroit. She's a well rounded woman who speaks three different languages, is a woman of faith, and who most importantly, isn't perfect. Before her role on Lucifer, she appeared on Dexter, George Lopez, Robocop and numerous of other films.
Acting is more than just learning a script and standing in front of a camera, Garcia tells CineMovie. There's a responsibility to it and for Garcia, it's the example her character sets for women.
Lucifer is a great example of diversity at work in Hollywood with cast largely compromised of intelligent and tough ladies with Garcia being one of them. Lucifer also boasts two Latino leads with Garcia and Kevin Alejandro representing Latinos on television. A rarity for a network show.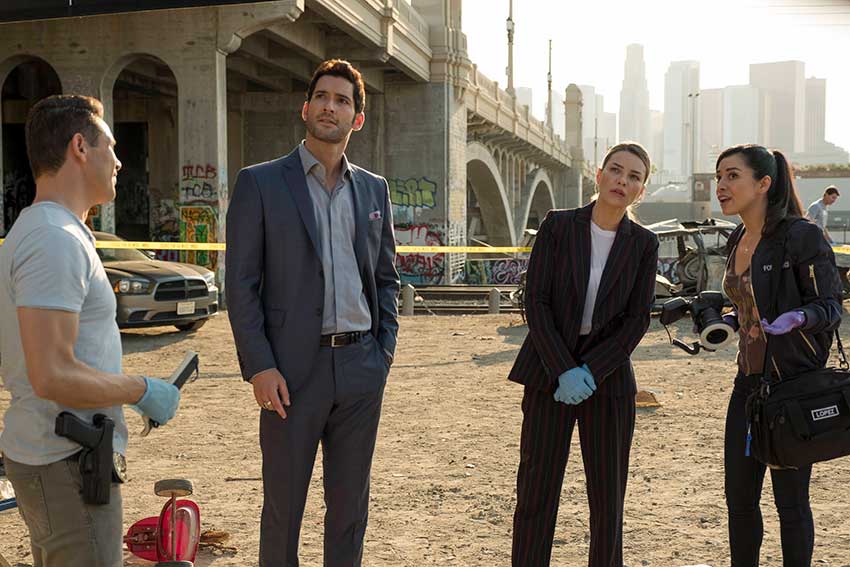 Ella's role as a forensic scientist on Lucifer is important to the actress because of who she represents as a Latina. Her character is currently the only Latina scientist on network television.
"I love that she's in her own lane. She's not defined by a romantic relationship. She doesn't lead with sex. She's a woman in science," said Garcia when we spoke to her at FOX's TCA Winter Party.
Not only does Aimee admire who Ella represents, but the impact her character has on young women. You don't have to be a superhero to have an influence over young women, she recently found out. For the first time last year she was able to witness first hand young women dressing as her Lucifer character.
"I was really uplifted last Comic Con when these young girls came dressed as Ella Lopez. So they literally cosplayed a scientist, not Wonder Woman, not Harley Quinn," said Garcia.
That moment is one she will never forget, and she hopes in the future, more professional women of color will be portrayed on both television and at the movies.
While she enjoys her time playing Ella, she also has a strong connection with the cast as evidenced by the many fun social media posts, making what she does so much more fun.
Lucifer airs Monday's at 8/7c on FOX.