Details

Category: Interviews
Created: Tuesday, 28 January 2020 23:35
Published: Wednesday, 29 January 2020 00:06
Written by Lupe R Haas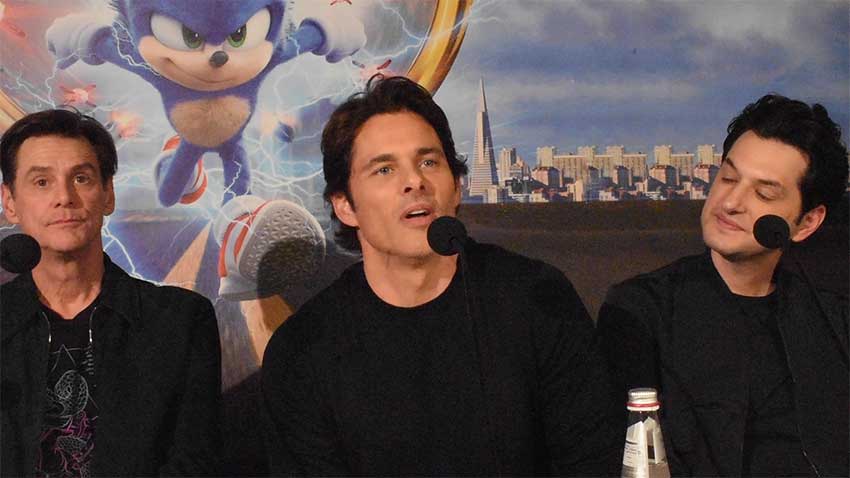 Jim Carrey, James Marsden and Ben Schwartz were hilarious during the press conference for SONIC THE HEDGEHOG in a room full of mommy bloggers and their kids. Us big kids didn't get to ask questions of the film's stars or director Jeff Fowler and producer Toby Ascher but the young reporters did and the actor's answers were hilarious but also heartfelt when it came to discussing the themes in the movie.
In the movie adaptation of the SEGA video game, Jim Carrey plays Dr. Robotnik, the villain hunting Sonic and James Marsden's character Tom aka Donut Lord.
SONIC THE HEDGEHOG opens February 14. SONIC THE HEDGEHOG is a live-action adventure comedy based on the global blockbuster videogame franchise from Sega that centers on the infamously brash bright blue hedgehog. The film follows the (mis)adventures of Sonic as he navigates the complexities of life on Earth with his newfound – human – best friend Tom Wachowski (James Marsden). Sonic and Tom join forces to try and stop the villainous Dr. Robotnik (Jim Carrey) from capturing Sonic and using his immense powers for world domination. The film also stars Tika Sumpter and Ben Schwartz as the voice of Sonic.