Details

Category: Movie News
Created: Saturday, 22 August 2020 15:22
Published: Saturday, 22 August 2020 15:57
Written by Lupe R Haas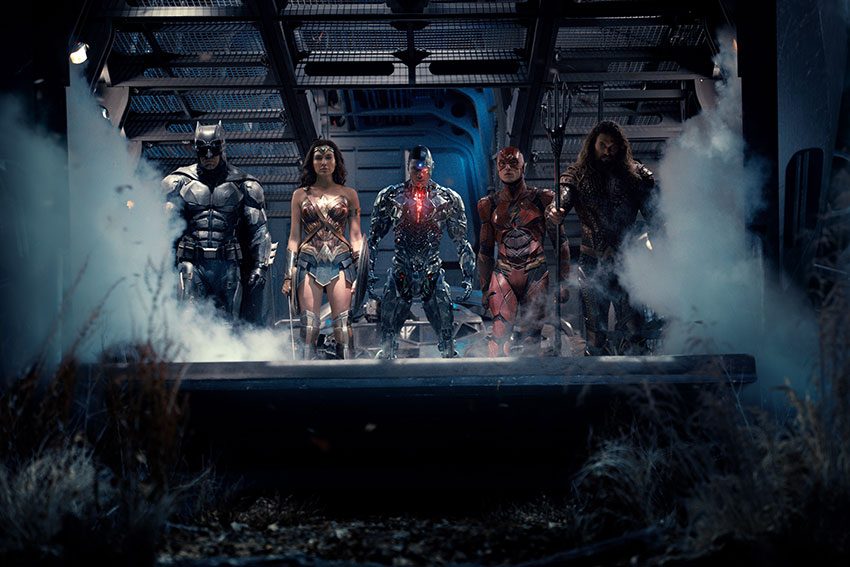 At the DC Fandome event Saturday, Zack Snyder revealed two characters will get an extensive character arc in his JUSTICE LEAGUE Director's Cut. Cyborg (Ray Fisher) and the Flash (Ezra Miller) will be fully fleshed out in the new 4-hour version coming to HBO Max in May 2021. See what he had to say.
As reported before, the re-edited JUSTICE LEAGUE will premiere on Warner Bros. app HBO Max in our hour episodes on different nights. He did announce they are currently figuring out a distribution plan for a four-hour movie for those without access to the app.
Apparently, Cyborg and the Flash's characters in Joss Whedon's JUSTICE LEAGUE were sacrificed. Snyder says these two characters will be fully realized in his version.
"Cyborg is the heart of the movie. Cyborg is the thing that holds the team in a lot of ways together and I'm excited for fans to see how it's realized on camera."
In regards to Ezra Miller's the Flash, Barry Allen will get more screen time.
"You're going to see tons more of the Flash. I have a huge love for the Flash, and for Ezra Miller as you know,". says the director. You'll get to see more of his emotional arc."
Not only will you get to know the Flash better, but there's a new superpower we haven't seen, which sounds like it might tie in with the recent news that Ben Affleck and Michael Keaton will reprise their role as Batman in the Flash stand alone movie.
"You're going to see something with the Flash in this film that I don't think we've seen before that has to do with his ability," says Snyder. "He's a quantum character. He interacts with time and space. You might see him do something that is timely."
Is "timely" a reference to the multiverse that is rumored to be part of stand alone FLASH movie? It makes sense to establish that power in the JUSTICE LEAGUE Director's Cut to introduce the idea of the existence of other Batmans.
A few months ago, it was announced Michael Keaton would don the cowl once again, but how? Taking a page from the television side of DC, a parallel universe is the only explanation. Affleck is now also returning as the Batman although he hung up his cape.
THE FLASH movie opens in the summer of 2022 so there's a possibility Robert Pattinson's Batman will also make an appearance. THE BATMAN is set to open October 1, 2021.